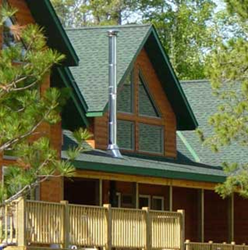 "Providing comfortable accommodations and serving our "family" of visitors is our number one priority."
Cook, Minnesota (PRWEB) December 23, 2013
Maintaining comfortable accommodations for guests has always been a priority at Pehrson Lodge. Updates for the 2014 season include the addition of air conditioning to most cabins. While summer temperatures are generally quite pleasant, Minnesota does experience some hot, humid days. With up to 18 hours of daylight on the longest day of summer, cooling relief can be found in the waters of sky blue Lake Vermillion, and now, following a dip in the lake, guests might enjoy a nap in their cool cabin after lunch.
Pehrson Lodge has been hosting guests since 1902, when guests arrived by steamboat to experience an authentic Minnesota vacation among the pines. Guests are still welcomed like a family member, just as they have been for over 100 years!
"Providing comfortable accommodations and serving our "family" of visitors is our number one priority. We strive to continue our tradition of providing a guest experience that goes beyond expectations. While nature furnishes the amazing beauty that brings people to our resort, we focus on the 'creature comforts' that make them feel right at home here on the shores of Lake Vermillion."
Lake Vermillion encompasses nearly 40,000 acres of water, 365 islands and 1000 miles of shoreline surrounded by thousands of acres of pristine wilderness. The opportunity to commune with nature is impossible to avoid in this location. Visitors who enjoy fishing can hook walleye, northern pike, musky, bass, crappie, and bluegill. Beginners and expert fishermen enjoy knowledgeable dock staff, seasoned guides, tackle shop, fish filleting and packaging, and weekly fishing seminars.
Fishermen, birders, hikers, photographers, hunters, watersports enthusiasts and folks who come to Pehrson Lodge simply to enjoy the tranquility, will now enjoy a controlled climate upon returning to their private cabins as air conditioning is added to the units during the current updates.
Pehrson Lodge offers 28 beautiful housekeeping cabins, including 6 cabins designated as 'pet friendly', all situated on 2000 feet of prime shoreline. The resort offers a full lineup of watercraft for guests, including complimentary use of kayaks, sailboats, hydro bikes, canoes, paddleboats and wind surfers. Free waterskiing, with instruction, is offered on Sunday. The wilderness surrounding Lake Vermillion encompasses thousands of acres of public land with miles of forest trails, rife with opportunities to experience the great northwoods of Minnesota, much unchanged, as it was when Pehrson Lodge began serving guests in 1902.
Read about cabin details, programs, activities and special spring and fall rates in the latest Pehrson Lodge brochure currently being sent to past guests. If you don't receive a copy and would like to, simply contact Pehrson Lodge Resort Lodge at 800-543-9937 or e-mail vacation(at)pehrsonlodge(dot)com.
The Hanson's provide personal assistance to visitors in finding the perfect combination of activities and interests best suited to their idea of an unforgettable Minnesota vacation. Guest families become part of the family from the moment of arrival, often for generations to come. For complete information on the resort's offerings and amenities, or the area and the lake, visit http://www.pehrsonlodge.com.