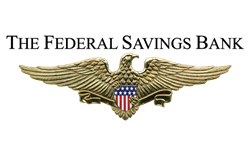 Many borrowers who are lamenting about last year's mortgage rates are finding find ARMs attractive, as the interest rate is a full point lower than a 30-year fixed loan.
Chicago, IL (PRWEB) December 21, 2013
Fixed- vs. adjustable-rate mortgages
When it comes to getting a mortgage these days, it's choice of low interest or affordability. The two main home loan types are fixed and adjustable-rate loans. Choosing the right type of home loan also depends on how long the borrower plans to keep the property as well as how much they are willing to pay per month. The Federal Savings Bank outlines certain advantages and disadvantages of fixed and adjustable rate loans from a current market prospective.
Fixed rate
A mortgage where the interest rate does not change over the life of the loan is called a fixed-rate mortgage. The rate is usually locked in at the beginning of the term and reflects the amount of paid interest that is owed. Homeowners with a fixed-rate mortgage aren't affected by mortgage market fluctuations. Though the interest stays the same, the length of the loan is typically 15, 20 or 30 years.
One advantage of a fixed-rate mortgage is that homeowners are able to know what their mortgage payment will be every month for the entirety of the loan. Before the housing debacle of 2008, borrowers were lured towards subprime mortgage due to their very low rates. Now, most America's are attracted to a fixed rate mortgage as a 'safe' option. In this situation homeowners can budget their expenses and plan ahead of time. The Federal Savings Bank encourages most first-time homebuyers to partake in this loan type since the future of interest rates is up given the Federal Reserve's plan to eventually end its asset repurchase program QE3. The asset repurchase program has artificially kept interest rates low; when it ends interest rates will normalize to higher levels. The Federal Reserve has already announced on Wednesday, December 18th that it will "the Committee decided to modestly reduce the pace of its asset purchases."
However, there are some disadvantages to a fixed rate as well. When mortgage rates fall, homeowners are locked into their terms unless they refinance. A mortgage refinance can cost a few thousand dollars for homeowners and can take some time. If mortgage rates have changed dramatically, refinancing can save a homeowner a great deal over the life of the loan. If the term of loan is soon ending, it may not be worth it to refinance, as the costs may be more than the potential savings of having a lower rate. Right now many lien holders are lamenting that they did not refinance a year ago when mortgage rate were a full year lower. However, The Federal Savings Bank encourages prospective purchase loan holders to not wait and apply for a home loan now before rates move higher. "Apply now refinance later," says Nick, a banker at The Federal Savings Bank. While 30-year fixed rates are trending near annual highs, they will move even higher once QE3 stops.
Adjustable Rate
In contrast to a fixed rate, adjustable-rate mortgages do change depending on market conditions. Borrowers generally are given a low interest rate for the first year or two on the home loan, and the rate will increase over time.
"Many borrowers who are lamenting about last year's mortgage rates are finding ARMs attractive, as the interest rate is a full point lower than a 30-year fixed loan," says Nick. According to Mortgage News Daily, as of yesterday, December 20th, 15-year fixed rate loans were selling for 3.61%, which is nearly a full percentage lower than current 30-year fixed rate loans at 4.59%. For homeowners who plan to stay in their house for only a short time, adjustable-rate mortgages can be less costly than fixed-rate terms. Homeowners can also take advantage of falling rates without needing to refinance. Because the interest rates are usually very low, adjustable-rate mortgages may also allow a home buyer to purchase a more expensive home they wouldn't be able to secure with a fixed-rate loan.
However, it is possible that the interest will rise above fixed rates. Homeowners will have to change their budgets month to month when interest rates and mortgage payments change. These types of loans are also more difficult to understand for many borrowers, as lenders have more flexibility in drafting terms.
Contact the Federal Savings Bank, a veteran owned bank, to find out more about affordable mortgage options.