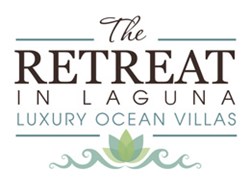 Laguna Beach, CA (PRWEB) December 21, 2013
The Retreat in Laguna Beach, a renowned community of eight ultra-luxurious vacation villas located on one of California's most beautiful beaches, is announcing the launch of its guest review website, TheRetreatInLagunaReview.com. This review aggregate website pulls review data from various sources around the internet making it easy for potential guests to peruse everything that previous guests have said about their stay at the property.
A complete listing of reviews is available at:
http://theretreatinlagunareview.com/
About The Retreat In Laguna Beach:
The Retreat is a group of eight ultra-luxurious vacation villas set in an intimate village environment on the coastline of spectacular Laguna Beach, California. Amenities include a well-appointed ocean view deck, the perfect place to enjoy some wine and cheese while watching the sun set on the Pacific Ocean. Inside of the villas guests will find every comfort of home, including a fully equipped full-size kitchen with stainless steel appliances. The property is located just a few blocks away from historic downtown Laguna Beach where couples can explore galleries, restaurants and gift shops. Concierge services are available to arrange local tours, additional spa services and any other special requests guests may have. Full property bookings are available for corporate events, family events and weddings when elegance and privacy are required.