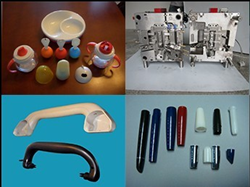 (PRWEB) December 21, 2013
2013 Christmas is around the corner. To celebrate the big holiday, famous China injection molding company, Wuxi Glory Plastics, is now offering great savings, up to 20% off, on its high quality products (including plastic caps, plastic auto parts, plastic tablet bottles, blow molded hollow products, injection & blow molds and so on).
The CEO of the company states, "We are happy to launch the special offer. We want to expand market share as well as celebrate the coming Christmas with customers from all over the world."
"In my opinion, the big sale will certainly act as a great opportunity for consumers who are thinking of buying high quality plastics products online. Now, all clients across the world can enjoy the discounted rates. The special offer will be valid for a limited time only. Please visit our website as soon as possible," he adds gladly.
For Wuxi Glory Plastics, customer satisfaction always comes first. The company's considerate officials pay a lot of attention to product design, application acceptance as well as customer support. Its online workers are required to be friendly to any visitor. Because of the adoption of concurrent engineering and product management methodologies, the company can now be able to shorten the development cycle.
About Wuxi Glory Plastics
Wuxi Glory Plastics specializes in developing and manufacturing of custom molded plastic product by taking advantages of the relatively low labor costs in China. It has most experienced workers in China. If you're looking for product design, engineering, prototyping, and mass production, Glory plastics can always find a solution for you. For more about our products and services, please visit: http://www.plastics-molding.com.