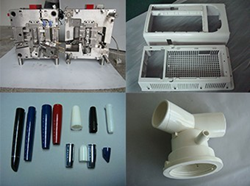 (PRWEB) December 22, 2013
Recently, Wuxi Glory Plastics, a famous China plastic mold supplier in the global market, has announced its new collection of plastic injection molds. According to the CEO of the company, these high quality, practical products are now provided at reasonable prices at the company's online shop, up to 32% off. All clients can access the special offer before the end of December.
Wuxi Glory Plastics is a leading brand in the mold field; its products can be widely used in many industries like plastic toy industry and medical container industry. Among all the essential factors that attribute to its success, the strict quality control system comes first.
The top experts from the company have rich experience in the manufacture of plastic mold products. At its online store, the company is offering a wide variety of mold items for clients throughout the world. Up to now, Wuxi Glory Plastics has gained more than 20 patented products. Its practical products can always help customers to get their tasks done much faster.
"We are happy to release the brand new plastic injection molds. They are available in a lot of patterns. You know, customers' needs are diverse these days. Thinking for customers is our own responsibility," the CEO says.
About Wuxi Glory Plastics
Wuxi Glory Plastics specializes in developing and manufacturing of custom molded plastic product by taking advantages of the relatively low labor costs in China. It has most experienced workers in China. If you're looking for product design, engineering, prototyping, and mass production, Glory plastics can always find a solution for you. For more about our products and services, please visit: http://www.plastics-molding.com.