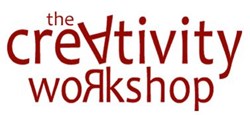 The creativity classes we provide use the tools of creative writing, memoir, art, photography, storytelling, mapmaking, and guided visualization.
New York, New York (PRWEB) December 23, 2013
Some say that the start of the new year is the start of new beginnings, and representatives with The Creativity Workshop (http://creativityworkshop.com) say those who attend its workshops during 2014 in New York will walk away with a new sense of creativity.
Ceci Glusman, spokesperson for The Creativity Workshop, said The Creativity Workshop in New York City will help attendees become more creative in their personal and professional life.
"The creativity classes we provide use the tools of creative writing, memoir, art, photography, storytelling, map making, and guided visualization," Glusman stated.
The 2014 workshops, according to Glusman, will be held Feb. 21 – 24; April 11 – 14; June 6 – 9; July 26 - 29 and August 15 – 18.
The workshops will meet for three hours per day, from 10:30 AM to 1:30 PM.
Glusman noted that classes will take place at the Meta Center, located in Manhattan's Chelsea neighborhood, on West 29th Street, between Seventh and Eighth Avenues.
Rita Foley — former president of MeadWestvaco, and PetSmart and Dresser-Rand board member— urges anyone who wants to be more creative to attend one or all of the workshops.
"I would strongly recommend attending this workshop and sending your employees to it," Foley stressed, before adding, "In an amazingly short period and for a small investment you walk away with ideas on how to free oneself from rigid and restrained thinking and how to allow creativity to flow into many aspects of work."
In addition, Glusman pointed out that the techniques the workshops' instructors explore in these creativity classes will sharpen participants' appreciation of New York, while the sounds and sights of this exhilarating city will fuel attendees' creative work in class.
"Whether you want to visit art galleries, go to a dance performance, see a Broadway show, browse through one-of-a-kind shops, explore different neighborhoods or simply people-watch and soak in the city's unique energy, New York has something for everyone," Glusman promised.
For more information, please visit: http://www.creativityworkshop.com/newyork.html and http://www.creativityworkshop.com/whoweare.html
About The Creativity Workshop
The Creativity Workshop is based in New York City and is taught around the world.
The Creativity Workshop was established in 1993 by educator and writer Shelley Berc and multimedia artist Alejandro Fogel. The organization is dedicated to teaching individuals and groups about creative processes.
Contact Details:
The Creativity Workshop
One Columbus Place
40th Floor Suite N40F
New York, NY 10019
Tel: (212) 203-3252
Email: questions(at)creativityworkshop(dot)com
Source: The Creativity Workshop
###