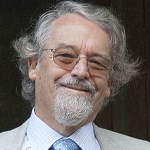 CEOs of B2B companies need to rethink and reinvent their salesforce and marketing models to survive and thrive in the new economy
Greenwich, CT (PRWEB) December 21, 2013
To help B2B CEOs learn how some companies are successfully adjusting to changing buyer behaviors and leveraging new techniques and technologies to radically transform and improve their salesforce and marketing effectiveness, The Chief Executive Network (CEN) will host the first CEO B2B Sales and Marketing Conference in Orlando, Florida on March 6th and 7th. This event is designed specifically for B to B mid-market and emerging company CEOs, whether they go to market with a direct sales force, through distribution or through some combination of the two.
CEN has assembled some to the top experts in B2B sales and marketing -- including Neil Rackam, author of SPIN Selling and Reinventing the Salesforce -- for a highly practical and highly interactive event. For a full agenda and more information, go to http://www.ChiefExecutive.net/B2B
The Summit will deal with many of the key issues affecting B2B company's growth potential. Below is a sampling of take-homes participating CEOs will receive from this conference.

How to create marketing and sales content that will increase ROI, improve close rates and gain market share
What extensive research says (specifically) about why some salespeople consistently outsell their competition and the implications for all sales forces
How to get the Sales and the Marketing function operating in synch to optimize company results.
How sales people can significantly increase their sales volume from major accounts even against much larger competitors.
How to grow Brand Equity by leveraging Digital Media
What are the best practices in hiring top performers and getting them productive quickly?
How to develop a truly effective sales compensation plan.
How CEOs can make their numbers in 2014 – by utilizing buying process maps which unearth what is happening during the critical sections of the buyer journey and adjusting seller behavior to match changing buyer behavior
Building a World Class Sales Organization
Retention starts with customer loyalty – Research with 85,000 companies demonstrates that most companies are going about building customer loyalty the wrong way. Learn what the research says on this important subject.
Below is a sampling of some of our featured speakers:

Neil Rackham - Best Selling Author of Spin Selling and Reinventing the Salesforce will discuss key the key principles of Spin Selling as well as how leading sales organizations are adjusting for the new realities
Tom Searcy - Author of Hunt Big Sales-"Unlocking Explosive Growth-How to make Winning Big Sales a Repeatable & Scalable Capability".
Jaynie Smith-Best selling author of Smart Advantage & Relevant Selling will discuss how companies successfully can differentiate their product or service
Alan Rigg - author of How to Beat the 80/20 Rule in Sales Team Performance - "Recruiting A Players & How to Best Compensate".
Professor Ventkatash (Venky) Shenkar - Branding & Digital Business Strategy Professor of Marketing and Mays Business School, Texas A&M University. "Building a Strong Brand in the Digital Space".
Nick Toman - Corporate Executive Board & Co-author of Effortless Customer Service will share their ground breaking research on the most straightforward way to create the Highest Level of Customer Retention.
Greg Alexander - Author of "What Best Companies do in Sales" will explain the sales benchmark index approach
Jack Daly- Author of "Implementing a Smart Sales Management Culture".
For more information and to register, please visit http://www.ChiefExecutive.net/B2B or call JoEllen at 785-832-0303.