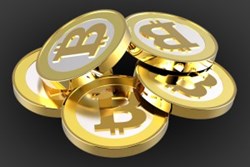 Traders are simply enjoying the sudden simplicity of trading this very volatile new asset. It's not a stock or index and doesn't behave like other assets. It's in a class of its own making it more appealing for both advanced and new traders alike.
(PRWEB) December 24, 2013
It's now old news that Bitcoin is the hottest and most hyped up success story of 2013. But with 2014 rolling in, most ordinary people still don't have much of a clue as to what it is and possibly more importantly, how to actually turn a profit on it. That has the possibility of changing dramatically over the coming months with the advent of the readily available means of trading Bitcoin now via binary options. GOptions, a binary options brokerage based out of London, UK has launched the ability to trade Bitcoin directly via the internet on their trading platform.
You don't need any particular background on the subject, just literally an opinion. If you think the price of these Bitcoins is going to go higher, click 'UP' and if you think it's headed down just click 'DOWN'. It has made the cryptic nature of this new and interesting currency a bit more comprehendible.
The launch has created quite a stir in the industry and the GOptions trading desk is reporting an increase of over 70% new traders per month due to the launch and a more than 40% increase in trading volume which has primarily centralized around the Bitcoin price action.
Daniel Gant, of the Goptions Trading desk explained that "traders are simply enjoying the sudden simplicity of trading this very volatile new asset. It's not a stock or index and doesn't behave like other assets. It's in a class of its own making it more appealing for both advanced and new traders alike. It just feels like uncharted territory to both the brokers and the clients yet the profit potential is robust, to say the least. We see lots of potential for upside momentum for the Bitcoin's price and this optimism is driving traders into the trading arena."