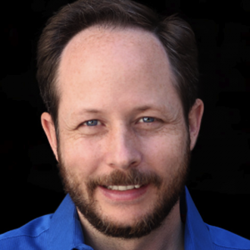 Authenticity is the outer expression of my inner state of being.
(PRWEB) January 31, 2014
Chris Cade is a self-proclaimed "voracious seeker of the truth." His enthusiasm for spiritual growth led him to leave a six-figure income job to become a transformational consciousness leader. Recently, in an interview with Kelly McNelis of Women For One, Cade talked about perceptions reality and how people internalize what's going on around them. Discovering the true meaning or source behind one's feelings allows a person to discover the truth of why they feel or act the way they do. Per Cade's philosophy of transformational consciousness, the only way to get what a person wants or needs is to take a risk that might be uncomfortable.
Cade's background in software testing has helped him create his transformational consciousness model. Through mindset of ensuring software worked the way it was designed, Cade realized that the mind creates current experiences based on past experiences. These experiences can create "bugs" in human consciousness. Telling stories - such as the truths shared on the Women For One community - allows people to acknowledge the point of view that the story comes from. Having the presence to sit with that story, and that unique point of view gives writers - especially women - the power to reclaim the truth of those situations. By doing this, Cade says, women move into a place of reclaiming their truths, instead of recycling their victimhood.
Cade recently launched a "subconscious reprogramming system" - a 24 week course that helps his clients learn how to transmute negative subconscious memories, experiences and stories to reshape how they relate to the world. The programming is empowering, allowing people to become more authentic in who they are and where they want to be in life. Cade created the program because, though he recommends and even uses daily affirmations himself, he feels that they are a slow way to change one's life. His program reveals the deeper roots of these limiting beliefs. The lessons are easy - paired with a mental exercise, clients learn the tools that help them overcome fears, wants, and wounds to overcome limiting thought patterns that keep us "stuck" in life.
In the interview, and via their website, Cade shares some of his wisdom on getting "un-stuck" with the Women For One community. Women For One is a global community dedicated to empowering women throughout the world to better their lives and their communities. To do this, they encourage women to share stories that allow them to grow, and make lasting changes towards a more authentic and joyful lifestyle. Those stories, in turn, inspire other women around the world - letting many women know that they are not alone in the world, and that they do have the power to affect change.