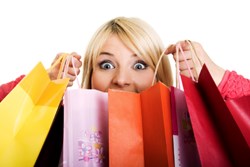 Things like bake sales, spaghetti dinners, golf outings, candy sales and more have been done so often that people are literally feeling burned out by them
(PRWEB) December 23, 2013
Fundraising alternatives for Charities | SoMuchSavings.com
Coming up with fundraising alternatives for charities is one of the long-standing challenges of any organization's executive team or board.
Competition is strong for charitable contributions, with more than 1.4 million non-profit organizations registered in the United States alone.
SoMuchSavings.com is an online saving and giving resource that is helping the non-profit world address the challenge of fundraising. The company assists organizations by providing an online platform through which they can raise funds when consumers shop and save online.
"At the beginning of every year, whether it's the new calendar year or the new fiscal year, every non-profit board or management team asks what more can be done to raise money for their organization," said SoMuchSavings.com CEO David Capo. "Our 'Save to Support' system opens exciting new doors to generating additional revenue, not only for charities but for consumers and merchants as well."
"Save to Support" is the idea behind SoMuchSavings.com, which provides non-profits with an online portal through which supporters can shop, save, and generate funds for their charity. There is no cost for the non-profit organization to participate.
Non-profits, including many schools, church groups and community organizations, are looking for fundraising alternatives to many of the typical activities that have been used for decades. "Bake sale burnout" is a term that could be used to describe what an average citizen in a local community experiences when solicited by charities trying to raise money.
"Things like bake sales, spaghetti dinners, golf outings, candy sales and more have been done so often that people are literally feeling burned out by them," said Capo. "Events can be effective, but they not only require a lot of participation from supporters, they also require weeks, and sometimes months, of planning."
SoMuchSavings.com offers what Capo refers to as simply "a better way." Consumers can choose from millions of products and services available at their preferred charity's site, all offered by thousands of brands and merchants that have partnered with SoMuchSavings.com. Any time a shopper completes a transaction, a donation is generated for the charity.
"That's the key to the SoMuchSavings system," said Capo. "People can shop, save and give, all at the same time. Not only that, but they're generating funds for the charity that they choose to support, which makes it more personal for them."
Non-profit organizations, causes and charities interested in the SoMuchSavings system can learn more or register their charity at SoMuchSavings.com.
About SoMuchSavings.com:
SoMuchSavings.com is an incentive-based, online savings resource that provides consumer savings, charitable donations and project funding to 501c3s, non-profits and unique project ideas. The company believes that, given the opportunity to do so, consumers will want to save money on purchases and help others during the process. The SoMuchSavings.com system was designed and developed to make this a reality for consumers, charities and projects around the globe. All registered causes are provided with their own savings, marketing and fundraising website. Learn more at http://www.SoMuchSavings.com.
Media Relations:
Tom Delamater
Delamater Media Group
(330) 437-5975