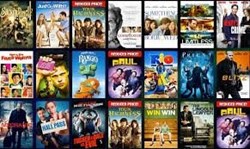 Movie distribution may very well have migrated fully to digital form by then, making a huge dent in the need to print film and physically distribute content. - Vinton Cerf
Hollywood CA (PRWEB) December 24, 2013
Top Ten Tips for Distribution in the New Media Marketplace
We all know that there are no longer any expensive boundaries in order to start filming. Pick up a camera and shoot. Let's say you found that story, cast the project, put together a team and now have a finished project. Of course you can choose to do nothing, show your film/content to family and friends, post online for free, use as a calling card, do the festival circuit, but then what. If you made a good quality project with a good story, you should be able to make money on that, but how?
Well, now that New Media can be any total running time, from 30 seconds to feature length, there are a gazillion platforms out there. What do you do? There are many elements that are taken into consideration for your content (film, short, 3D, web series, documentary, etc.) to be considered for distribution and each distributor has different parameters. Most distributors will not accept standard def. None will/should accept your content unless you have all the rights for what is in your content i.e. music rights, talent rights, logo rights, script rights, releases. Some considerations as to what platforms and territories your content will be shown/screened are, completion date, talent level, above and below the line highlights, genre, length, format, quality to name a few.
Here are Top Ten Tips for distribution in the New Media Marketplace:
1. Read Your Contract
2. Have Patience
3. Make sure you have what is on the deliverables list
4. Find out costs if distributor provides any upfront services
5. Make sure to ask if there are up front charges
6. Find the terms of payout, minimum amount and payment timing
7. Have any expenses pre-defined or capped
8. Choose Exclusive or Non Exclusive distribution
9. Get professional advice on any questions you may have
New Media Film Festival…Honoring Stories Worth Telling.
The Best in New Media at the intersection of artistry, distribution, new formats & new tech.

For years, The New Media Film Festival has led the way in the pursuit of stories worth telling, the exploration of new media technologies, boundary pushing resulting in new distribution models and creating and establishing new methodologies in the global monetization of content.
The New Media Film Festival embodies the transformative power of the cinematic arts and it reaches across cultural bridges to wed story and technology for everyone.
Each submission is considered for Screening, Competition ($45,000 in Awards) and distribution opportunities. http://www.NewMediaFilmFestival.com
SUSAN JOHNSTON – Award Winning Producer, CEO of Select Services Films Inc., Susan Johnston Casting and Founder/Director New Media Film Festival.
Susan Johnston is President of Select Services Films, Inc. an award winning certified DBE production company. The first set Susan remembers being on, is the 1st Great Gatsby where she met Robert Redford while her father was handling the antique cars. From there, she worked on every production she could garnering experience in every department of filmmaking. Her first film a 35mm color film noir short Room 32 won two awards received distribution and was requested by Spiderman 3 for their production team.
Johnston has a background in the traditional film and TV industry, but has also become known in recent years as a pioneering new media producer. Producing Stan Lee's Comikaze Expo panel for Independent Creators, Co-Producing Feature Film Dreams Awake, Producing the first series ever made for mobile phones Mini-Bikers, as well as one of the first HD TV pilots and music videos utilizing the Panasonic Varicam & DVX100. In 2003 Susan was on a committee to develop the SAG Internet contract with Pierre Debs of SAG. She has been interviewed for magazines, International books and speaks around the world on New Media & Social Media.
Currently Susan Johnston is Founder/Director of critically acclaimed New Media Film Festival and is a proud member of The Caucus and other guilds including ATAS, AFTRA, BMI and SAG.