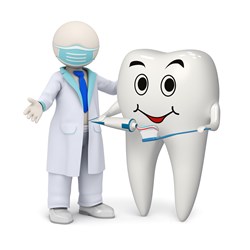 GetUSales' automated marketing solution for dentists automates and improves the marketing processes dental offices currently do manually.
(PRWEB) December 27, 2013
To address the ever-growing need for effective, convenient marketing solutions for the healthcare industry, GetUSales has introduced its automated marketing solution for dentists.
Based on proven methodology and the latest, most innovative technology, GetUSales' automated marketing solution offers dental offices a way to market consistently to their clients without the hassle associated with traditional manual marketing processes.
How does GetUSales' automated marketing solution for dentists work?
GetUSales' automated marketing solution for dentists works by utilizing a group of email marketing campaigns. Each campaign comes with its own set of pre-written, specially designed emails created to appeal to dental offices' clients.
The emails in these campaigns are different from the spam emails the public is all too familiar with. Instead of sending out ad after annoying ad, GetUSales' email marketing campaigns send out educational, valuable content that patients can actually use.
Sending patients information they can actually use builds the trust they need to ultimately make a purchase. Because they are receiving valuable content, patients will not just read the emails, they'll look FORWARD to them, because they'll know the emails will contain material they actually want to read. This means the emails get opened, not trashed, and the company brand stays in front of clients over and over.
The campaigns included in the automated marketing solution for dentists include:

11 Secrets to Raising Cavity-Free Children
Refer a Friend
Holiday
Existing patient WOW
9 Critical Secrets of Dental Implants
Call-in Lead Forms
End-of-Year Deductible
The Miracle of Dental Implants
Step-By-Step guide to GetUSales' automated marketing solution for dentists
1. Contacts are loaded into the Infusionsoft database.
2. Each contact is connected to a relevant campaign or campaigns.
3. Campaign emails are "dripped" to contacts at pre-determined time intervals.
4. Contacts' activity within the campaign is tracked. Infusionsoft allows users to peek into the system at any time to see where a contact is within the campaign, which links they have clicked, if they have dropped out of the campaign, and more. This information helps determine which leads are "hot" and need to be contacted directly, which leads need to be nurtured further using additional/different marketing campaigns, and is an invaluable tool for developing additional marketing strategies for the future.
Why businesses choose GetUSales automated marketing solutions for dentists
1. Automation saves time. By doing most of the work, automation frees up time to work on other profit-generating activities.
2. Automation saves money. GetUSales' automated marketing solution costs a fraction of hiring a full-time marketing person, yet delivers results 24/7/365.
3. Automation eliminates follow-up failure. With only a few simple steps, new contacts can be added into the Infusionsoft database, and GetUSales' system takes care of the rest.
4. Automation gets results. According to the September 2013 issue of Entrepreneur magazine, businesses that automate their lead-nurturing processes experience a 451 percent increase in their number of qualified leads.
Get started today!
The team of expert strategists and marketing engineers at GetUSales help businesses tap into automated marketing solution set up quickly and reap the benefits of automation faster. In addition to solutions for dentists, GetUSales also offers automated marketing solutions for chiropractors, CrossFit gyms, wedding coordinators and real estate professionals. To get started today, visit http://www.getusales.com or call 855-834-4850.