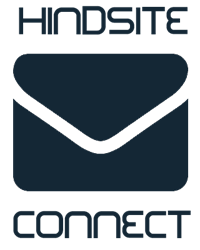 As a marketer, the thing I love most about HindSite Connect is how configurable it is.
(PRWEB) December 23, 2013
Field service businesses love their customers. They're great at doing the work out in the field – fixing sprinklers, mowing lawns, removing snow, fertilizing, etc. – but many struggle to keep their customers informed about appointments, new services, promotions, contractual information and more. This lack of a connection to their customers costs them a significant amount of money in missed appointments and lost sales.
Enter HindSite Connect. HindSite Connect is a new email add-on to HindSite's field service software solution. As the name implies, HindSite Connect helps field service businesses connect with their customers using email so they can expand their revenue opportunities and develop knowledgeable, loyal customers.
With HindSite Connect, a few mouse clicks sends the following transactional emails:

Confirmation emails that help businesses quickly confirm appointments with customers.
Reminder emails, sent a day or two in advance of an appointment, help to reduce costly missed appointments.
Rescheduled and cancellelation emails that notify customers when appointments have been rescheduled or cancelled.
Completion emails that are automatically sent when a work order is completed.
Even better, HindSite Connect enables customers to filter their contacts and send any kind of email to those customers. Anything from holiday greetings to newsletters, to targeted promotions can be sent with just a few mouse clicks, from the software businesses use every day.
"As a marketer, the thing I love most about HindSite Connect is how configurable it is," says Chad Reinholz, Marketing Manager for HindSite. "With HindSite Connect, non-marketers can easily brand their emails with their logo and colors. Plus, they can quickly drop in promotional messages that generate revenue. It 's simple and effective."
HindSite Connect also allows businesses to almost endlessly personalize the messages they send. In addition to standard information like demographic data, HindSite Connect enables businesses to drop in work order information, field notes, appointment times and a whole lot more. With HindSite Connect, customers can also send emails based on specific services, enabling them to deliver additional information about what service they'll be performing and what the customer needs to do to prepare.
"Marketers know that engaging customers is all about creating a very personal experience," explains Reinholz. "One size does not fit all anymore. That is what makes HindSite Connect a game-changer in the service business marketing arena. Our users can tailor the emails they send to their customers, which results in much better email performance."
For more information about Hindsite Connect, visit http://www.hindsitesoftware.com/connect.
About HindSite Software
HindSite Software has helped contractors better manage and grow their business with work order software since 2001. Initially designed as irrigation software, HindSite today assists service businesses with scheduling and billing, contact management, field data collection, and invoicing in QuickBooks®, Sage Peachtree®, and Simply Accounting®. When used by lawn care businesses, this paperless lawn care software has been proven to increase efficiency and organization, meaning greater profit potential with less administrative time.