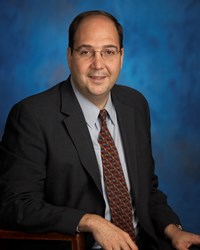 RIVERDALE, N.Y. (PRWEB) December 23, 2013
Manhattan College will honor Milo Riverso '81, Ph.D., P.E., CMM, chief executive officer (CEO) and president of STV Group, Inc., one of the nation's largest engineering and architectural planning, design and construction management firms, with the 2014 De La Salle medal at the College's annual fundraising dinner on Jan. 23, 2014. The event will be held at the Waldorf Astoria in New York City.
Riverso received his bachelor's degree in civil engineering from Manhattan College, and has spent his more than 30-year career focusing on program, construction and design management. As president and CEO of STV, Riverso oversees the firm's five operating divisions — Buildings & Facilities, Construction Management, Energy Services, International, and Transportation & Infrastructure.
Under his leadership, the firm has continued to grow and prosper, with a focus on expanding its presence in the construction management arena. STV is involved with major projects, such as the program management of One World Trade Center; construction management of the new Delta International Terminal at John F. Kennedy International Airport; and design of the recently opened preparatory school at the U.S. Military Academy at West Point, among others.
Riverso's career with STV began in 2005 when he joined the firm as senior vice president of STV Construction Inc., and became the chief operating officer and executive vice president of that division one year later. He was named president of STV in February 2009 and chief executive officer in 2011.
A strong advocate for the industry, he is actively involved with a number of associations, and is currently the chairman of the Construction Management Association of America, and chairman of the board of directors of the ACE (Architecture, Construction and Engineering) Mentor Program of New York. He also serves on the board of directors of the New York Building Congress as a vice chairman, and is on the board of advisors for the New York Section of the Society of American Military Engineers.
Prior to joining STV, Riverso held executive positions at a number of construction management firms. Earlier in his career, he was the president and CEO of the New York City School Construction Authority, where he managed the planning, design and construction of capital improvements and new construction of New York City's nearly 1,200 public schools.
In addition to attending Manhattan College, he received his master's and doctorate degrees from Purdue University and is a registered professional engineer in New York, New Jersey, North Carolina, Pennsylvania and Connecticut. Riverso, his wife and four children reside in Scarsdale, N.Y.
The De La Salle Medal Dinner honors people and corporations that embody the principles of excellence, leadership and service to society. Past honorees include Rudolph Giuliani '65, former mayor of New York City; Anne Mulcahy, chairman, Xerox Corporation; Sy Sternberg, chairman and chief executive officer, New York Life Insurance Company; and Eugene McGrath '63, former chairman and chief executive officer, Con Edison.
As Manhattan College's top fundraising event, proceeds from the De La Salle Medal Dinner are applied to a variety of needs on campus, including student scholarships and financial aid. The black-tie event begins with a cocktail reception at 6:30 p.m., followed by dinner at 7:30 p.m. For more information about the dinner, please call Tiana Sloan, director of corporate and foundation relations, at (718) 862-7431 or email tiana.sloan@manhattan.edu.
Media interested in attending, please contact Liz Connolly Bauman, director of communications at Manhattan College, by phone at (718) 862-7232 or email public_relations@manhattan.edu.
###
About Manhattan College:
Manhattan College is located at West 242nd Street near Broadway in the Riverdale section of the Bronx, one mile from the Westchester County line and accessible by MTA subway line No. 1. For directions to the campus, visit http://www.manhattan.edu.
Founded in 1853, Manhattan College is an independent, Lasallian Catholic, coeducational institution of higher learning offering more than 40 major programs of undergraduate study in the areas of arts, business, education and health, engineering and science, along with continuing and professional studies, and a graduate division. For more information about Manhattan College, visit http://www.manhattan.edu.