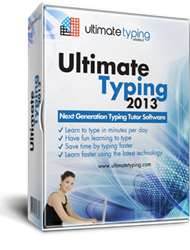 eReflect reveals lesser known aspects of keyboarding and discusses new technologies we could be soon using.
New York City, NY (PRWEB) December 26, 2013
Young typists are more than likely completely unaware of how the QWERTY keyboard layout was developed, and that one of the main issues with mechanical typewriters was the fact that too-capable typists often ended up with letter strikers jammed together, because the functioning of the moving parts wasn't fast enough to keep up with their fingers. In fact, one of the theories behind the letter arrangement of the QWERTY keyboard is that the goal was to slow typing down in order to avoid mechanical jamming on typewriters. In a series of new blog posts at its Ultimate Typing™ site, the editor at eReflect reveals lesser known aspects of keyboarding and discusses new technologies we could be soon using.
A blog post on a soft, 3D piano keyboard makes it easy to think about what such a technology could do for typing, and how its application would affect computer keyboards. The ROLI Seaboard is an advanced piano-like instrument that allows polyphonic pitch-bending and vibrato-like sounds to be produced simply by adjusting the pressure of the fingers. Discussing its possible applications for typing, eReflect suggests that the ROLI instrument might be a great source of inspiration as to what kind of direction future keyboard advancements should follow. The possibility of using a multisensory keyboard where finger position, touch duration, and pressure all have the potention to trigger formatting commands such as activating caps lock, italicizing a word or indenting a paragraph, is intriguing, and worth pondering.
Another keyboard layout discussed in length at the Ultimate Typing™ site is the Dvorak keyboard which, unlike the conventional QWERTY keyboard, lets the typist use the home row key for 70% of the strokes. The DVORAK home row includes the letters, A O E U I D H T N and S, which are the most frequent letters in terms of usage in words. The DVORAK layout has many benefits to typists, such as less strain to the fingers and wrists due to decrease finger movement, and it is easily integrated with all OS. Additionally, unlike the QWERTY layout that might well have been designed for decreasing typing speed to avoid typewriter jamming, the DVORAK layout is efficiency-oriented.
Learning time and compatibility issues are parameters that should be considered when people are thinking about switching to a Dvorak keyboard layout. In fact, learning typing on a DVORAK keyboard can take months, especially for typists who've been using the QWERTY keyboard all their lives. The QWERTY keyboard seems to be increasingly difficult to replace globally, although there are undeniable disadvantages to the layout. Although innovative keyboard layouts are developed every once in a while, the QWERTY keyboard seems to be too well-known to retire.
For more details on Ultimate Typing™, please visit http://www.ultimatetyping.com/.
About Ultimate Typing™
Ultimate Typing™ software is designed specifically for the improvement of typing skills. Created by eReflect, a world leader in e-learning and self-development software, Ultimate Typing™ has been informed by the latest developments in the science of touch typing.
Since its creation in 2006 by Marc Slater, the company has already catered to over 112 countries all over the world, offering products with the latest cutting-edge technology, some of which are among the world's most recognized and awarded in the industry.