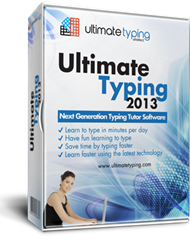 The Bureau of Labor Statistics recently estimated that 4.2 million jobs will be available by 2020 in the fields of computing and IT in the USA alone.
New York City, NY (PRWEB) December 28, 2013
Technology is advancing faster and faster, and people are gaining competency in using new technologies and optimizing their lives thanks to it, but the more technology advances, the more blatant people's computer science illiteracy becomes. eReflect says society has reached a point where the significance of computer science skills, such as keyboarding and coding, cannot be ignored any longer. The Bureau of Labor Statistics recently estimated that 4.2 million jobs will be available by 2020 in the fields of computing and IT in the USA alone. This is a lightning-fast growth industry, and one the workforce of tomorrow cannot afford to ignore.
Information technology is a flourishing industry where the need for new talents and competent professionals is always great. This should be a consideration for policymakers and key education officers. Curricula have long been in need of a complete makeover in this respect, noted an eReflect representative. Computer science is an essential 21st century skill, which not only improves people's everyday lives but it opens up new career opportunities, given how computer skills are part and parcel of the basic modern-day skill set.
Agreeing with the experts at code.org and http://www.computingthecore.org, eReflect asserts that skills such as keyboard training and coding should be gradually introduced in schools. In an era when computing knowledge translates into job opportunities, the young generation shouldn't miss the opportunity to learn computer science early. Irrespective of a person's professional specialization, be it business, marketing or engineering, computer science informs and facilitates the growth of most disciplines; this is just one of the excellent reasons for making computer science part of the national core curriculum.
eReflect asserts that making computer science a core subject in schools will allow more young students to gain a better understanding of the potential and value of computer science literacy, and is most likely to allow them to make informed choices regarding their higher education and how computer science could be a discipline worth studying. eReflect emphasizes that even if students don't specialize in computer science, governments and education decision-makers should realize its centrality to 21st century digital education.
For more details on Ultimate Typing™ please visit http://www.ultimatetyping.com/.
About Ultimate Typing™
Ultimate Typing™ software is designed specifically for the improvement of typing skills. Created by eReflect, a world leader in e-learning and self-development software, Ultimate Typing™ has been informed by the latest developments in the science of touch typing.
Since its creation in 2006 by Marc Slater, the company has already catered to over 112 countries all over the world, offering products with the latest cutting-edge technology, some of which are among the world's most recognized and awarded in the industry.