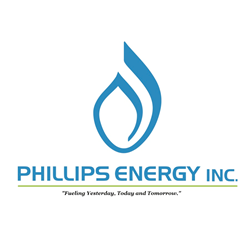 Gloucester, Va. (PRWEB) December 25, 2013
Cold snap moving through and heat not feel like it's working?
Before making what could be an unnecessary no-heat call, Phillips Energy, Inc. recommends homeowners check several items on their system.
Phillips Energy recently launched a new blog on its renovated web site to help homeowners, propane gas clients and heating oil customers understand more about the systems used in their residence.
While it may seem obvious, Phillips Energy first recommends homeowners "check the thermostat to be sure that it is in the heat position and set higher than the current room temperature," Phillips Energy wrote in its Blog.
Other tips include checking for a blown fuse, tripped circuit breakers and, for oil heat systems, to be sure there is oil in the tank.
Homeowners with boilers should check the system's water level and refill if needed.
"If all the steps above have been completed successfully and the system remains off, press the red reset button on the burner relay once only," Phillips Energy advises.
If those steps still don't work, call.
Phillips Energy can be reached at 804.642.2166 or 804.725.9020.
Phillips Energy launched its new web site, which includes the blog, earlier this month as part of its efforts to update and enhance its technologies.
In addition to the enhancements already live on the site – which includes, among other features, an up-to-the-minute pricing page for its fuel station in Hayes, Va., propane safety tips, information about alternative energies and a new blog – Phillips Energy plans to layer in additional automated services through the web site, such as online bill pay and an ability to request services.
LINKS:
http://www.phillipsoilandgas.com
TWEET THIS:
Have a heat emergency? http://www.phillipsoilandgas.com/blog/news.php?ar=is-it-a-heat-emergency&id=9
About Phillips Energy:
Founded in 1946, Phillips Energy, Inc. is one of upper Tidewater, Va.'s only providers of heating oil, on and off road diesel, gasoline, propane, dyed and cleared kerosene and lubricants. Phillips Energy serves businesses and families in, among other locations, Gloucester, Mathews, Yorktown, Williamsburg, Toano, Newport News, Hampton and Chesapeake.
Phillips Energy also features a propane gas distribution division, propane appliance installation and service, HVAC installation and service and a 24-hour retail fuel facility. Located at 2586 George Washington Memorial Highway in Hayes, Va., the retail facility offers fueling for private and public fleets with gasoline, diesel, propane auto gas, E85 flex fuel, and 20 percent biodiesel.
Phillips Energy also has a location at 18404 John Clayton Memorial Highway in Mathews, Va.
Learn more about Phillips Energy at http://www.PhillipsOilAndGas.com.