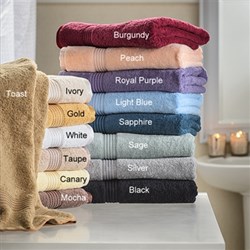 After moving the company into 10,000 square feet of warehouse and office space just a few short months ago, we quickly realized that with our huge success and growth, additional space was already necessary this Christmas season
Evansville, Indiana (PRWEB) December 23, 2013
Online linen retailer, ExceptionalSheets.com, acquires additional warehouse space to meet growing customer demand for their luxury linen product line. The company continues to experience explosive growth for their popular Egyptian cotton bedroom and bathroom products which are driving the need for the expansion.
"After moving the company into 10,000 square feet of warehouse and office space just a few short months ago, we quickly realized that with our huge success and growth, additional space was already necessary this Christmas season," said Kyle Schmidt, Business Development Associate for ExceptionalSheets.com. "This additional space is going to make it much easier to have the products on hand to meet the demands of our customers, which is our first priority."
ExceptionalSheets.com is a luxury linen E-commerce site dedicated to the highest quality of Egyptian cotton linens on the internet with the most affordable pricing. Among the hottest selling items are Egyptian cotton sheet sets and mattress pads for customers throughout the U.S. and Canada. Homeowners now favor purchasing higher quality mattress pads instead of overpriced mattresses. The extra padding provides a 100% pure cotton cover that is generously filled with advanced polyester fiber for the ultimate in comfort and affordability.
Bamboo based products are also becoming the most coveted Christmas gifts this season while customers quickly pick up items like their Bamboo plush mattress pads, Bamboo sheet sets and towel sets. Customers have consistently ranked their Bamboo products among the most comfortable because of their soft, plush feel.
The new warehouse space is comprised of 7,000 sq ft. and located just a few minutes from the current warehouse and main office. This expansion serves to handle the explosive business growth that Exceptional Sheets is experiencing. They have also added multiple new hires and introduced several new products over the past few months.
For more information on the luxury Egyptian linens and bedding products provided by Exceptional Sheets, visit the website or call the toll free customer support line at 1-800-977-7433.