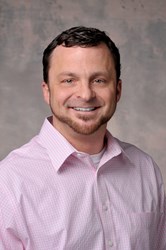 I believe this move will greatly enhance our ability to serve our customers and employees.
Seattle Washington (PRWEB) December 23, 2013
Mr. Gabriel has been with Sound Telecom since 2002 and has been COO since 2008. "I am very excited about this opportunity," says Brian. "I have been managing our operations from Seattle for years. We recently experienced a change in senior leadership in the call center. Rather than make a new hire, I asked to fill the gap and manage operations directly. I spoke with Mike about it and we both felt it would be the best move for Sound Telecom's future growth." The Mike that Brian refers to is Michael LaBaw, Sound Telecom's founder and president. Mike said, "When Brian presented the idea of relocation to me, I jumped at the opportunity to have all of our operations staff in one area, rather than separated by the Cascade Mountain range as it has been for the past five years. I believe this move will greatly enhance our ability to serve our customers and employees."
As a BPO and call center outsourcer, Sound Telecom is constantly focusing on new ways to improve customer service efficiency. "Being efficient is what saves our customers money which positively affects their bottom-line," adds Brian. "We are simply applying the same rules of conduct to our own operations area. Rather than hire a new mid-level manager to run day-to-day operations, Sound Telecom has chosen to remove the Director of Operations position altogether. By having Sound Telecom's supervisors report directly to Brian and work with him face-to-face on a daily basis, it will strengthen the leadership team and improve communications. Both Brian and Mike feel that empowering the supervisory team and having direct management of the leadership staff will allow Sound Telecom to enhance rapid and fluid reaction to the needs of its customers.
"Our primary goal, as a company, is to provide excellent customer service," said Cheryl LaBaw, Director of Customer Relations. "When Brian and his team provide higher, more responsive levels of support then we fulfill our mission and meet our obligations to our customers."
Brian has held a number of responsibilities at Sound Telecom and has been deeply involved in the sales and marketing for the business for years. He also directs Sound Telecom's Solaxis-division of services. He will still oversee Sound Telecom's IT infrastructure.
About Sound Telecom
Sound Telecom is a leading nationwide provider of 24-hour Telephone Answering Services, Contact Center Solutions and Cloud-based Phone Systems professionally serving customers since 1986 with USA based agents. For more information, please visit http://www.sound-tele.com.
Contact Information
Andrew Tillery, Marketing Director
Sound Telecom
800-577-1550
Email
http://www.sound-tele.com