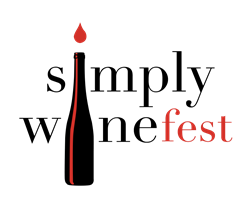 We are bringing together a sophisticated and elite crowd of people that can enjoy wine, good music, and amazing food while fulfilling a wish for a child that needs it said Martha Peretz, CEO of the Festival
Westlake, Ventura County, CA (PRWEB) December 26, 2013
One might be surprised by some of the elite names, such as premium electric car manufacturer, Tesla Motors and cellar-masters, Premier Cru Collection, which are associated with the Simply Wine Festival event to benefit Make-A-Wish Tri-Counties at the Four Seasons in Westlake Village this coming March.
Make-A-Wish Tri-Counties grants the wishes of children with life-threatening medical conditions in a mission to enrich the human experience with hope, strength and joy.
While the purpose of the event is to raise funding for the revered Make-A-Wish Tri-Counties, the occasion also affords wine lovers a welcomed opportunity to taste brands such as high-scoring Achaval-Ferrer, LeSaffre Wines, Gauchezco and the much-loved, If You See Kay. Additionally ultra-premium spirits brands such as Del Maguey Single Village Mezcal and Tallarico Vodka will pour.
In fact, the brands attending are so recognized and acclaimed that a Sommelier panel has been assembled, comprising such industry icons such as Meridith May, Publisher and Editorial Director at The Tasting Panel and The Somm Journal; Bonnie Graves, celebrated Sommelier (Spago, Jean-Georges); and, Kaj Stromer, G.M., Wine Director, Woodland Hills Wine Company, among other peers, who will judge the attending wineries and spirits brands in the following categories: Most Outstanding Varietal in its Category, Best in Blends, Excellence in the Spirits Space, Exceptional Value (Best Buy), Category Innovator.
High-end restaurants will also participate with dishes representing their respective flavor profiles and themes, giving wine-lovers a reprieve from tasting, and an opportunity to experience some of the stellar gastronomy in their surrounding areas.
"These events are important to the educational process," said Meridith May, of The Tasting Panel and The Somm Journal. "In order to help the consumer develop their palate, it's important to elevate the standard of events in which we participate. The level of wines at this event is impressive and those attending will get the opportunity to taste what a wine in its respective varietal 'should' taste like."
David Biggar, Wine Enthusiast's Innovator of the Year Award recipient and Partner at Vintage Point noted, "A wine tasting should be just that...a place to learn about wines and experience excellent examples. And that's how we like to address the consumer: through education."
For tickets go to http://www.simplywinefest.com or call 805- 890-9609.