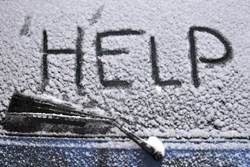 (PRWEB UK) 24 December 2013
Birmingham-based Heritage Classic Car Insurance are on-hand to offer some sound advice on how to care for your classic car during the chilly winter months.
Mark Wilkinson, Partner at Heritage Classic Car Insurance said: "Lots of classic car owners choose to store their vehicles away until the road surfaces are safer and the weather is warmer.
"Very few older models have ABS, which can make it harder for drivers to control the steering in adverse weather conditions."
Experts at Heritage outlined some important points that classic car owners should consider before storing their vehicle for long periods of time:
1. Store your car in a ventilated garage with a de-humidifier after the vehicle has been washed
2. Wax the bodywork of your car carefully, ensuring all areas are covered
3. Wind down the windows 3cm to stop damp and must inside your car
4. Use chrome polish, warm soapy water and saddle soap to treat the interiors
5. Drain, clean and refill the cooling system of your car
6. Change your oil and oil filter
7. Refill your fuel tank
8. Remove the car battery and keep it at room temperature (and off the garage floor)
9. Remove any bulbs, cover contacts and soak locks and hinges in a good quality lubricant
10. Leave the handbrake on your car off to prevent the brakes from seizing
11. Spin the wheels of your car every now and then to ease rust build up on the drums
"If you're planning to use your classic car over the winter, be wary of road salt used by gritters. Of course, it makes the roads safer for motorists, but it can get into panel gaps, door shuts, the base of the windscreen and even the windows.
"You should always remove any salt or debris with a pressure washer to avoid damaging the paintwork" Mark continued.
Mr Wilkinson also recommends that car owners get annual cover to ensure complete peace of mind while their vehicle is in storage. This means that should you want to take your Classic Car out on the road at any point, you know you're covered.
For more information on Classic Car Insurance, you can visit the Heritage website or call their team of experts on 0845 373 4774.
About Heritage Classic Car Insurance
Heritage Insurance are one of the leading insurance providers in the UK. The company was established in 1965 and supplies vehicle insurance, motor trade insurance and personal insurance. Heritage are experts in the field and have several exclusive schemes available from some of the top insurers. For any further enquiries, visit http://www.heritage-quote.co.uk