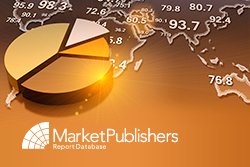 London, UK (PRWEB) December 23, 2013
At present, wireless carriers across the globe tend to make huge investments in traffic management on account of the robust growth in the mobile broadband market. Traffic management is deemed as an economically viable solution for the ongoing expansion of network coverage and capacity. A number of factors like increasing smartphone penetration, intensifying price competition, rising focus on operator growth through data plan expansion, and increased capacity through LTE, among others, make wireless data traffic a rapidly growing area. Looking forward, with the upcoming data flow, mobile operators worldwide will most likely need automation to manage their extensive networks efficiently. Meantime, the snowballing growth rate of data traffic is the key challenge faced by key data and internet service providers today.
The overall broadband management market is anticipated to post a 50% CAGR over the next five years. The currently leading market segment, video, is forecast to maintain its leadership and account for more than 65% of the world's total mobile traffic by 2015, registering a 70% CAGR through 2019. LTE is expected to cause a supply glut in terms of data capacity, which is set to bring the prices down and considerably boost the demand. Google, Torres Networks, Airvana, YouTube, ADTRAN, Ericsson, Qwilt, Alcatel-Lucent, Cisco, Aptilo and NIL belong within the group of companies that dominate the world broadband traffic management marketplace.
New research report "Global Broadband Traffic Management: Business Case, Market Analysis, Roadmap, and Forecast" elaborated by Mind Commerce Publishing has been recently published by Market Publishers Ltd.
Report Details:
Title: Global Broadband Traffic Management: Business Case, Market Analysis, Roadmap, and Forecast
Published: December, 2013
Pages: 90
Price: US$ 1,995.00
http://marketpublishers.com/report/telecommunications/broadband/global-broadband-traffic-management-business-case-market-analysis-roadmap-n-forecast.html
The report features the business case for broadband traffic management, provides coverage of the broadband traffic technology supporting a range of broadband and traffic solutions, contains a snapshot of the major carrier broadband traffic management deployments worldwide, and also offers an all-round assessment of the main strategies being used by vendors and carriers the world over in order to capitalise on the broadband traffic management opportunity in the long term evolution (LTE) universe. The research study presents a deep assessment of the current market landscape, discloses important market estimates, as well as casts light on the evolution of the global broadband traffic management sector through to 2019.
Report Scope:

Detailed guide to the worldwide broadband traffic management market.
In-depth review of the broadband traffic technology.
Insightful review of the actual industry landscape.
Discussion of the major strategies implemented by the leading market participants.
Important industry estimates.
Comprehensive business case for carrier broadband management.
Regional market analyses.
Snapshot of the prevailing market trends and significant industry issues.
Broadband traffic management industry roadmap for 2014 – 2019.
More new research reports by the publisher can be found at Mind Commerce page.