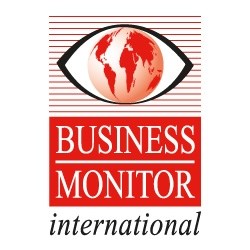 (PRWEB UK) 30 December 2013
Business Monitor has just released its latest findings on China's retail sector in its newly-published China Retail Report.
China's retail sector will continue to expand vigorously over the next few years, with an expanding - and increasingly affluent - population resulting in a strong rise in household spending across all retail subsectors. Business Monitor are particularly positive about the future growth prospects for transport spending; however, Business Monitor expect the highest proportion of the household budget to be spent on food and drink throughout our forecast period.
The new China retail report provides an extensive and comprehensive forecast of various retail indicators including household spending and headline total spending across each retail subsector, household income and employment forecasts, demographic forecasts and a detailed breakdown of household and per capita spending across a large number of retail areas including food & drink, clothing & footwear, household goods and a number of other subsectors.
A sizeable multinational retail presence, which developed following the lifting of FDI restrictions in 2001, ensured the early adoption of modern retail best practices in China, with organised retail - Western-style chain outlets, department stores, supermarkets, etc - already accounting for an estimated 22.5% of the total retail market, far higher than India's 5%.
Although the Chinese retail market remains highly fragmented - with small, independent retailers throughout the countryside serving a population of more than 1bn people - malls and department stores are now the preferred shopping venues for many consumers. In addition, as major cities have slowly begun to saturate, retailers are expanding into tertiary towns and cities or rural areas, looking to guarantee future growth prospects.
Business Monitor see long-term potential in the Chinese consumer market, particularly for non-essential items and aspirational purchasing by a growing, affluent middle class. Business Monitor forecast the average net household income will be US$13,333 in 2013, with the majority (73.8%) of households falling into the bottom wage bracket of US$5,000+. However, by 2018, 63% of households fall into the US$10,000+ income bracket, which represents the key demographic for increased household spending on luxury items beyond necessities such as food, utilities and transport. Business Monitor expect this number to grow, resulting in a corresponding increase in household spending on clothing & footwear and high-end household appliances. Meanwhile, transport expenditure will also continue to rise as a larger number of households purchase cars and bikes and travel longer distances, including the purchase of holiday flights.
However, Business Monitor note downside risks to our forecasts such as short-term concerns about the impact on China's economic outlook of the disruptive process of economic rebalancing. Moreover, Business Monitor note additional downside risks from the possibility of a global recession on the Chinese consumer and on the ability of producers and exporters to realise returns in the short term.
Key Trends and Developments discussed in the report:
■ France's Carrefour has pledged some 25 new hypermarket openings annually, and the UK's Tesco has announced it is to incorporate its Chinese operations into a new joint venture with China Resources Enterprise, paying around GBP345mn (US$558mn) in the process. The alliance, which requires regulatory and shareholder approval, would give Tesco a 20% stake in a combined business operating more than 3,000 stores in China.
■ Thailand's largest retail conglomerate, the Central Retail Corporation, is to set up luxury malls in mainland China. Over the next 10 years, the company is planning to launch at least two malls each year in China's top 20 cities.
■ South Korean retailer Lotte Shopping plans to add another 20 department stores in China over the next eight years.
■ Leading Chinese appliance chain Suning's 10-year development plan will see it open 200 new stores every year between 2011 and 2020, increasing its outlets to 3,500. The company is also launching a network of superstores that will sell home appliances, general merchandise, books and daily necessities.
Business Monitor is a leading, independent provider of proprietary data, analysis, ratings, rankings and forecasts covering 195 countries and 24 industry sectors. It offers a comprehensive range of products and services designed to help senior executives, analysts and researchers assess and better manage operating risks, and exploit business opportunities.