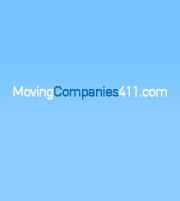 MovingCompanies411.com has built a site where professionals have tried to focus more on offering information about various types of moving services
(PRWEB) December 24, 2013
Customers pay a lot of money to use the moving services of relocation companies, and in return, they expect to get some assurance about the safety and security of their belongings. MovingCompanies411.com has decided to offer extended help to all those people who wish to get quality help in exchange for the money they pay. The company com has recently built a site which has a lot of valuable information on moving processes and a comprehensive database which will help customers find the most trustworthy moving service providers.
If customers don't have knowledge or experience in selecting a mover based on skill or expertise, or they want to save their valuable time, they can simply go to the company site and request help from the experts. Before deciding on a moving company, customers will receive more than one estimate to review. That way, customers will get more options to select from and then will be able to decide on the one which meets their requirements.
MovingCompanies411.com has built a site where professionals have tried to focus more on offering information about various types of moving services. Besides that, there is estimate form which will help them to receive multiple bids from the different movers. Not to mention, the special facility introduced by the company will now let the customers have very mindfully priced services. MovingCompanies411.com has built a huge network of movers to help customers with all types of moving facilities.
Now, customers don't have to spend money unnecessarily to hire a good moving company or get a good service. As per the officials of http://www.MovingCompanies411.com, all moving companies have been selected based on their skill set and abilities. The company has promised that the professionals of the company will respond to customers' queries as quickly as possible. When customers get a reply to their concern on time, they can make a decision more carefully. In most of the cases, customers will have ample amount of time to decide on a moving company. They will be able to make informed decisions; and it goes without saying that informed decisions are better decisions. To get help from the company, customers are requested to visit their site and ask for assistance.