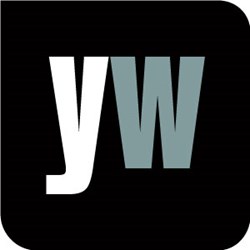 London, UK (PRWEB UK) 6 January 2014
A Burbank bakery is recalling bread crumbs, cookies and other products due to a lack of wheat allergy warnings on their packaging, Patch.com reported December 11th. According to the article, "Baked Goods Recalled in SoCal for Wheat Allergy Scare," AVO's bakery was warned by the state health department of the omission, and recalled the following products: Gourmet Sesame Plain, Date Mamoul, Gourmet French, Gourmet Anise Plain, Sea Salted Cookies, Sticks Gourmet Cookies and Bread Crumbs. So far no illnesses have been reported. (http://lagunaniguel-danapoint.patch.com/groups/politics-and-elections/p/baked-goods-recalled-in-socal-for-wheat-allergy-scare)
Following on from this, Yourwellness Magazine explored the warning signs of a wheat allergy. According to Yourwellness Magazine, 'Wheat intolerance seems to be an ever-increasing wellness threat these days, but this is mainly because people are becoming more aware of it. The more pressing health concern is wheat allergy, which is one of the more common food allergies in children. The problem with this allergy is that wheat can be found in many foods, including things you'd never think of (like beer and ketchup) and so avoiding wheat – which is the primary treatment for wheat allergy – can be a pain. So how can you tell if you or your child has a wheat allergy?' (http://www.yourwellness.com/2013/12/wheat-see-tell-wheat-allergy/#sthash.1DL8seXY.dpuf)
Yourwellness Magazine gave readers eight wheat allergy symptoms to watch out for:
1. Swelling, itching or irritation in your mouth or throat
2. Hives, itchy rash or swelling in your skin
3. Nasal congestion
4. Itchy, watery eyes
5. Difficulty breathing
6. Cramps, nausea or vomiting
7. Diarrhoea
8. Anaphylaxis. Yourwellness Magazine explained that this symptom is life-threatening, and can also cause swelling or tightness in the throat, chest pain or tightness, severe difficulty breathing, trouble swallowing, pale blue skin colour, dizziness or fainting and a fast heartbeat.
To find out more about wheat allergies, visit the gateway to living well at http://www.yourwellness.com.