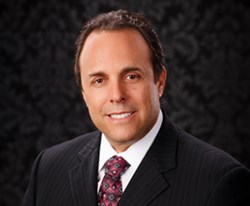 As with all our cases, we fight to protect our clients' best interests.
Orlando, FL (PRWEB) December 23, 2013
The law firm of Boone & Davis, PA has filed a lawsuit against Universal Studios in Orlando, FL for a slip and fall accident that occurred in 2009. The firm is seeking damages on the plaintiff's behalf under premises liability law.
According to the case of Anderson v Universal City development Partners Ltd. a/k/a Universal Studios [Docket # 2013 –CA -011046 -0], on September 3, 2009, Anderson, a minor visiting from Texas, was present at the park with his family when he tripped and fell at the entrance of the Jurassic Park ride. The fall occurred due to irregular concrete. The victim suffered a fractured arm that required surgery with instrumentation. Filed in the Ninth Judicial Circuit Court in Orange County, FL, the Honorable Robert J. Egan is presiding over the case.
"We hope justice will be served for our client. As with all our cases, we fight to protect our clients' best interests and help ensure they receive full and fair compensation for their injuries," said firm partner Michael Davis.
Florida is home to several major amusement parks and zoos, such as Universal Orlando, Walt Disney World, Busch Gardens and many more. Due to their prevalence, litigating theme park accidents has become a part of the firm's personal injury practice.
About Boone & Davis, P.A.
For more than 30 years, the personal injury law firm of Boone and Davis has been protecting the rights of the injured in Fort Lauderdale and throughout the state of Florida. In 1981, attorneys David Boone and Michael Davis began practicing law together, helping plaintiffs recover compensation from negligent parties in personal injury and wrongful death claims. Since that time, the firm has recovered millions of dollars in jury verdicts and settlements on behalf of our clients and has become an accident law firm that injury victims throughout Florida can rely on.
The injury attorneys at Boone & Davis primarily focus their practice on:

Personal injury
Wrongful death
Motor vehicle accidents
Premises liability
Medical malpractice
For more information about the firm, please visit http://www.booneanddavis.com or call 954-566-9919.