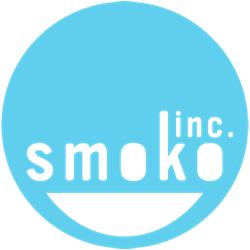 Whether it is keeping hands and feet warm, or wireless music, Smoko products solve everyday needs in a fun way.
Inglewood, CA (PRWEB) December 23, 2013
Smokonow.com today announced the launch of its official online store, featuring the entire lineup of Smoko brand products and some smokonow.com only exclusive preorder products. Smoko manufacturers and designs cute and adorable personal electronic accessories featuring Smoko's unique family of characters from the Toast Series, S'mores Series and the new upcoming Myo Series.
Smoko Inc. has received hundreds of thousands of letters and emails praising their products as well as inquires about product availability due to the fact that Smoko products are generally sold out within minutes of release. In response to this incredible demand, Smokonow.com was developed not only to bring immediate availability to customers and fans but also to offer website exclusive such as preorders and special pricing on combos and bundles not available anywhere else.
Smoko Inc. is headed by Jeff Yen, Smoko's lead designer and the new website is run by Namanh Hoang, founder of lollimobile.com. According to Namanh, what makes Smoko unique is that the entire Smoko line up of products are not only aesthetically cute and adorable, they also all serve a valuable function. "Whether it is keeping hands and feet warm, or wireless music, Smoko products solve everyday needs in a fun way," Namanh says.
"We are very excited about the launch of the website smokonow.com not only because we can now offer our great products directly to our customers and fans but we can also, for the first time, introduce the Smoko family of characters which we believe are fun and original each with their own unique personality. Our hope is that people can not only enjoy our bestselling products but also learn more about these cute characters to make them a part of their own family."
As part of the Smokonow.com launch, Smoko Inc. is offering the first store only exclusive which features the all new Myo Heart Plush Pillow designed especially for Valentines 2014. "We know it will sell out quickly just like any Smoko product, so we felt it would be good to start early and offer preorders now to ensure that we have enough for everyone." Jeff says. The Smoko Myo Heart Plush Pillow is expected to be a best selling Valentines day gift and has an estimated delivery date of early February.
Learn more at SmokoNow.com.
About Smoko Inc.
Smoko Inc. was founded in early 2011 beginning with their first product the USB Toast Hand Warmers which was an early hit on Kickstarter.com and continues to be a best seller that is regularly sold out on both Thinkgeek.com and Fab.com. Since 2011, Smoko has continued to launch and develop numerous hit products including the Toast series of USB Flash Drives with their unique matching USB Toaster Hub, Toast Plush wireless bluetooth speakers, the S'mores series of cute and fun USB Wired Foot Warmers and most recently the second version of their original USB Toast Hand Warmers now in a wireless battery operated version. Visit SmokoNow.com today to learn more and explore the full selection of products currently available.