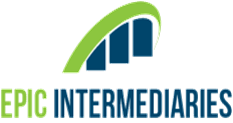 Municipalities should understand that they can significantly lower premiums and SIR costs simply by working with Epic Intermediaries to find the right combination of creative solutions to meet their needs.
Moorestown, N.J. (PRWEB) December 30, 2013
Epic Intermediaries, which specializes in insurance for municipalities and self-insured workers' compensation programs across the United States, today revealed that, despite a market that is trending toward significant increases for self-insured retention (SIR), it has structured plans for two municipalities that lower their premium costs by tens of thousands of dollars.
In the first community, a large Southern city, fire, police and other departments faced the potential of a large increase in the SIR for their self-insured workers' compensation. Coverage was expiring on the original program that had required premiums of $300,000 and a SIR of more than $500,000. The city's insurance broker initially received renewal terms of $315,000 with a SIR of $750,000 for fire and police along with $500,000 SIR for all other employees.
The community and their insurance broker asked for Epic's assistance. Epic's extensive network of industry resources and its collaborative and creative relationships with insurance carriers, delivered a plan with a $355,000 premium that required only $450,000 SIR for all employees—a dramatically lower retention than the renewal offer.
In the second instance, a Midwest city of 60,000 was confronted by severe budgetary constraints and sought to reduce insurance premiums while maintaining appropriate risk exposures. The municipality had been with the same insurance agency for 10 years, and that broker contacted Epic Intermediaries to develop cost-effective alternatives to an expiring plan that carried a $350,000 premium and $250,000 SIR.
Epic marketed the risk to four long-time insurance partners. Through collaboration, Epic was able to offer the city a choice of two lower-cost plans, one with a premium of $325,000 with $250,000 SIR and the other with a premium of just $273,000 with $250,000 SIR. Municipality officials were delighted with these options. More information is available at http://www.epicintermediaries.com.
EPIC Intermediaries, Inc. is a wholesale insurance broker specializing in public entity and self-insured workers' compensation programs nationwide. Headquartered in Moorestown, N.J., EPIC's staff of industry experts has the knowledge and experience that retail agents need to deliver comprehensive and cost-effective solution plans. (856) 380-0217