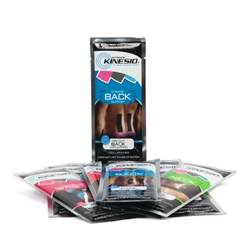 We think Facebook is a great opportunity to connect with our customer base at large.
Wynnewood, PA (PRWEB) December 24, 2013
Orthoco, Inc. announced today that they are offering 10% off to fans of their Facebook page. Anyone interested in obtaining a 10% discount on their next order of high quality medical supplies should click "Like" on Orthoco's Facebook page and proceed to the "Social Store" to place an order.
"We think Facebook is a great opportunity to connect with our customer base at large," said Anthony Engel, CEO of Orthoco, Inc. "Our goal for the page is to have it be a resource for anyone affected by bone or joint pain to learn about the products we offer, and find the right remedy for their specific ailment."
In the cold winter months, many people with chronic joint pain and other musculoskeletal ailments can find themselves experiencing more pain than usual. For many suffering from these ailments, a lack of adequate information about available treatments can contribute chronic discomfort and pain.
"Just by looking on our personal pages, visitors can learn about simple products like kinesio tape or TENs Electrodes, which are effective at alleviating pain, and increasing quality of life. If the information on our new Facebook page can help just a few of those people, the whole thing will have been worth it!"
Orthoco has been a trusted dealer in high quality medical products for bone and joint health since their inception in 1995. In addition to specialized hot and cold packs, they offer kinesio tape, TENs electrodes, and a bevy of other medical products of the highest quality, all at an affordable price.
Orthoco, Inc. (Established in 1995)
Orthotics, Durable Medical Equipment, Clinical Office Supplies and Equipment
OrthoCo, Inc. provides clinicians and patients with the finest quality, cost effective medical supplies and equipment available. OrthoCo continues to provide useful products and information assistance to patients, occupational and physical therapists, physicians, chiropractors, and massage therapists.
We understand the important purpose of the products we carry; and the role they play in assisting in patient recovery. OrthoCo strives to provide the best products, because their performance is integral to the successful, timely recuperation of the patient.
OrthoCo, Inc.
1445 City Line Ave, Suite 6B
Wynnewood, PA 19096
Web: http://www.orthoco.com
Toll-free (in U.S.): 1-888-422-4777
Phone Number: 856-795-6900
Fax Number: 856-795-6922