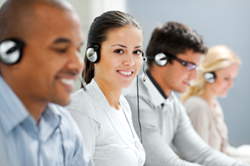 Atlanta, GA (PRWEB) December 24, 2013
1-800 Courier, leader in messenger, same-day delivery, and transportation services, announces holiday service delays. The same-day courier has made the announcement in an effort to inform customers of service expectations prior to and during Christmas this week, improve delivery completion rates, and improve customer satisfaction. A-1 Express strives to be the best choice for same-day delivery throughout the US.
1-800 Courier will experience delivery delays in various cities in the US this week, especially New York and New Jersey. The delays are only a forecast based upon holiday traffic from previous years. The delay time frame will be an additional 1 to 2 hours from the normal service due or completion time for every courier request. 1-800 Courier normally offers standard service, which is a four-hour window-time service and express service, which is a two-hour window-time service.
During this week, 1-800 Courier will not be able to guarantee any delivery times. Each service normally has a delivery due time, which is not guaranteed, however, the 1-800 Courier does have a 94% on-time delivery success rate. Christmas traffic will be high and unpredictable, which affects the pick up and delivery times for each driver.
1-800 Courier will perform all deliveries requested, with the exception of any high, inclement weather. All courier service requests can be placed via phone or online. In the event a customer's service request is within a city with a holiday delay this week, 1-800 Courier will contact the customer to inform them of an anticipated service delay. At this time, the customer also has the right to cancel the service and 1-800 Courier will inform them if there will be a cancellation fee involved.
1-800 Courier is a premier same-day courier offering transportation and distribution services. From small packages to palletized freight, 1-800 Courier delivers fast. As a leader in the courier industry, their goal is to perform optimal courier logistic solutions and superior customer service every time. This New York Courier provides same-day delivery successfully for over 1,500 clients, including Fortune 500 companies nationwide.