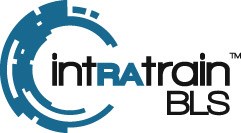 The system is truly a complete package.
Le Sueur, Minn (PRWEB) December 27, 2013
Great leadership of often called an "art" because it appears effortless and natural. A great leader drives others to be better; makes tough decisions and can see solutions when others see problems. A great leader can bring positive and lasting changes to your organization. It is estimated that 40% of today's great leaders will retire in the next 5-7 years. intRAtrain™ by Russell Associates is working with companies to help incorporate technology-based solutions that help develop and prepare the next generation of leaders.
In a recent interview with Gary Gardner, former Vice-President of Human Resources at a global coating company, intRAtrain™ learned how leaders impact business performance. Gardner commented that when leaders are properly trained you see an improvement in team performance, greater productivity, good communication, and all employees being treated with dignity and respect. When supervisors are not trained properly as leaders there is often team conflict, poor results, and differing treatment of team members by the supervisor. As a result key performance metrics such as safety, productivity, quality, and turnover are impacted.
So when asked what this all means Gardner stated, "One of the things I see with good supervisors is that they understand the basic concept is 'You get what you measure' and if you are measuring productivity, safety, quality, turnover or issues like employee satisfaction you are going to see improvement in those numbers. A good supervisor who is working hard on those areas and tracking those results will see a dramatic improvement in those areas which is overall best for the company."
The good news is that leadership is a skill that can be learned with time and effort. intRAtrain™ has developed intRAtrain™ Blended Learning Solutions which incorporates a 6 step process of: 1) pre- assessment to establish the current level of knowledge and understanding; 2) performance contracting that sets desired behavior change; 3) eLearning that maximizes knowledge transfer; 4) live learning that optimizes skill development; 5) post-knowledge assessment to ensure participants learned the critical and need-to-know information; and 6) reinforcement/virtual coaching that ensures ongoing focus and extends the behavior and performance change process.
"Leaders are the backbone of organizations. intRAtrain™ BLS offers companies a unique approach to help them develop leaders and employees. It allows employees to achieve more and faster while focusing on key business principles that make companies stronger and improve the key performance metrics of the organization. Our ability to take the learner from start to finish with our unique performance breakthrough model is exciting. Not all systems ensure that the skills learned are reinforced with coaching. The system is truly a complete package," states Jerry Van Oort, CEO of Russell Associates.
The beginning of a new year is an optimal time for organizations to refocus on developing upcoming leaders. intRAtrain™ will be offering a 20% discount on all intRAtrain™ BLS sessions booked through January 31, 2014. To learn more about intRAtrain™ BLS, visit their website at http://www.intratrain.com.
About Russell Associates
Russell Associates is a training, testing, inspections and management systems company that works alongside clients to develop tools that effectively and efficiently do business better. The use of Russell Associates' products, intRAtrain™ and inspectiTRAC™, results in exceptionally trained employees; improved training, testing, and inspection processes; greater efficiencies, reduced risk and lower costs.