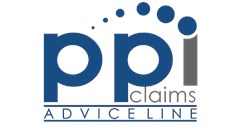 How to get your mis sold PPI payments back.
(PRWEB) January 16, 2014
Leading claims Management Company, PPI Claims Adviceline, has launched a step-by-step guide on reclaiming mis-sold PPI for free. The guide contains a unique insight into the pitfalls of going it alone and how to overcome these along with some useful insights to how to deal with lenders.
The payment protection insurance scandal is notorious for illustrating the greed and malpractices of Britain's banks and lenders, though this saga has now taken on a new ugly turn. Having been required by regulators to put aside more than £18bn in compensation to customers once the PPI mis-selling emerged, most banks have been extremely begrudging in actually making the refunds to customers that are due.
"Lenders are acting unethically and the FCA has thus far failed to tackle this problem," states Abi Welsh, PPIClaimsAdviceLine's Customer Services Manager. "We see banks and lenders trying all sorts to put people off and worry that those claiming alone may not know how to keep their claim progressing. That's why we put this mini-guide together."
The guide on the PPIClaimsAdviceLine.com website covers not only the usual steps on how to get a PPI refund, but an original and unique insight into the bankers practices in deliberately delaying or rejecting legitimate claims – and, most importantly, how to avoid them. There is also information and advice as to how to continue pursuing a claim if rejected, and the offer of refund process – is it the right amount you are owed?
Furthermore, alongside a collection of UK press evidence such as "Banks unfairly reject hundreds of thousands of PPI claims this year with worst offender Lloyds losing nine out of ten cases" (This Is Money, September 2013), there is an extremely useful section covering 5 mistakes that can ruin your PPI claim.
The guide is accompanied with a fairly comprehensive easy to follow infographic illustrating the PPI claims process, step-by-step; discovering if you have a valid PPI Claim; and the pitfalls possible at each stage. This gives customers who have been victims of PPI mis-selling the opportunity to make claims on their own, and equips them with the knowledge they may need when facing obstacles and delays. Although the easier and most popular option is to have the assistance of a claims company, many people alsochoose to undergo the refund process alone, and this guide is essential support.
The company behind the guide, the PPIClaimsAdviceLine.com, trades under Oracle Legal Ltd - an established Claims Management firm that has enabled more than 80,000 PPI victims get their refunds from the banks. They make their commitment to all PPI customers clear: "We want to help people get their full refund, whether it's through us or on their own."
Contact Information-
Contact: John Gregory
Tel: 0800 840 7291
Email: info(at)oraclelegal(dot)co(dot)uk
Address: Lester House, Broad Street, Bury, Lancashire, BL9 0DA