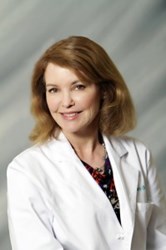 Volume loss in the cheek area can cause the face to look droopy or hollow and can make patients look older than they actually are.
San Diego, CA (PRWEB) December 26, 2013
In a recent blog post for Cosmetic Boot Camp, Dr. Kimberly Butterwick of Cosmetic Laser Dermatology in San Diego discussed how facial volume loss is one of the most visible ways that our faces age and change over time. Thankfully, the FDA has now approved Voluma, the first facial filler to be studied for the cheeks.
Dr. Butterwick, a principle investigator in the clinical trials, explains, "The cheeks naturally highlight the face and give it a youthful definition. Volume loss in the cheek area can cause the face to look droopy or hollow and can make patients look older than they actually are," explained Dr. Butterwick. Facelifts don't address this problem.
Volume loss occurs due to the decreased production of elastin, collagen, and hyaluronic acid in the face as well as loss of fat and bone mass. As a result, the skin loses volume and elasticity and over time, the face can take on a sunken and/or sagging appearance. Volume loss in the face is a natural process, starting as soon as the third decade.
"Enhancing the cheekbones, temples and the chin area with facial filler VOLUMA is a great way to help restore volume to the face and achieve a more youthful aesthetic. When volume loss is addressed and corrected using VOLUMA, patients are able to see incredible and long-lasting results," stated Dr. Butterwick. In fact, this product lasts nearly twice as long as current HA fillers.
Developed by Allergan, VOLUMA is a new FDA-Approved facial filler made from hyaluronic acid, a natural substance found in our own bodies. Its formula is uniquely designed to lift and fill the cheek, yet feel soft and natural. As one of the lead investigators for VOLUMA's FDA approval, Dr. Butterwick is confident in VOLUMA's abilities to give patients a refreshed and beautiful appearance. She was so enthusiastic about the results seen in the study patients that she volunteered to testify at the FDA subcommittee hearing last May.
"Patients who undergo a San Diego VOLUMA treatment enjoy immediate results that last for at least 18 months to two years. VOLUMA is one of the best non-surgical treatments available to fight volume loss and aging in the face," said Dr. Butterwick.
Kimberly J. Butterwick, MD, is a world-renowned skincare specialist and board certified dermatologist in San Diego. In practice for over 20 years, Dr. Butterwick has made a name for herself as an 'expert injector" and is a current member of advisory boards for Allergan, Merz and Valeant, the makers of top dermal fillers Juvederm, Restylane and Sculptra,. Aside from her unique and specialized knowledge of injectables, Dr. Butterwick is considered a leading authority on laser treatments, liposculpture and minimally invasive body contouring procedures.
For more information, please contact Cosmetic Laser Dermatology by calling 858.605.1897 or visit: http://www.dermalfillersdr.com.