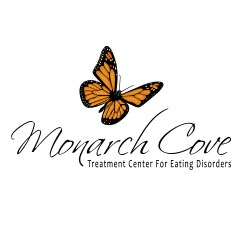 (PRWEB) January 06, 2014
Monarch Cove is pleased to announce its upcoming Preferred Provider Conference, scheduled for February 14th - 16, 2014. The conference will be held at the lovely Asilomar Beach and Conference Center in Monterey, California.
The conference will feature sessions from experts in the treatment field, including Monarch Cove's own Nancy Albus and Kristine Jackson. The weekend conference will be an opportunity for treatment providers to learn about how Monarch Cove approaches treatment for eating disorders.
The conference is entitled Love, Relationships and Attachment in the Treatment of Eating Disorders. Speakers will cover a wide variety of topics related to relationships and eating disorder treatment. Nancy Albus, CEO of Castlewood Treatment Center, will speak on A Treatment Approach Directed toward Identity Development, Relationship Transformation and Sexuality in the ED Client. Kristine Jackson, Clinical Director of Monarch Cove, will discuss Monarch Cove's clinical philosophy to attachment and eating disorders.
The Preferred Provider Conference offers continuing education credits and is open to all those in the eating disorder treatment field. Along with learning sessions, participants are invited to tour the Monarch Cove facility, network with other professionals, and enjoy meals, relaxation, and a bonfire. For more information or to register for the conference, go to http://www.eventbrite.com/e/monarch-cove-preferred-provider-tickets-9817816353.
Nancy Albus is a Licensed Professional Counselor (LPC) and Certified Eating Disorder Specialist (CEDS) with extensive training and more than a decade of experience in eating disorders, intimacy, relationships, family therapy and Internal Family Systems therapy. Nancy has been a member of the Castlewood Treatment Center team since 2002, and was named CEO in 2012. In addition to her work with eating disorders, Nancy focuses on gender and sexuality issues and facilitates family week programming at Castlewood.
Kristine Jackson, LCSW, is the Clinical Director of Monarch Cove. She is certified in several modalities including Play Therapy, Cognitive Behavioral Therapy (CBT), Brief Strategic Family Therapy (BSFT), and Motivational Interviewing. Kristine and her team at Monarch Cove offer comprehensive, client-based treatment. A compassionate and empowering individual, Kristine treats youth and adults with eating disorders and co-occurring disorders.
Monarch Cove is an affiliate of Castlewood Treatment Center. Located in Monterey, CA, Monarch Cove provides specialized treatment for individuals struggling with eating disorders. The center's Preferred Provider Conferences bring together outpatient therapists, dietitians, primary care physicians and psychiatrists to learn about Monarch Cove's treatment programs and philosophy.
To learn more about Monarch Cove, visit http://www.monarchcovetreatment.com/.