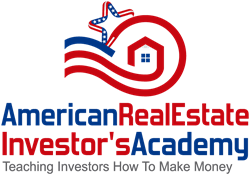 "I could not run my real estate buying and selling business without my VA." - Josh Caldwell of Pittsburgh PA
Pittsburgh, PA (PRWEB) December 30, 2013
The American Real Estate Investors Academy now offers virtual staffing. Virtual assistants are the most cost effective way for a business to grow. One of the biggest challenges for a small business is how to achieve and sustain growth. Most small business start-ups are caught between the desire to add more productivity and the reality of cash flow. There comes a time when in the growth of every small business where it just doesn't make sense for the owner to do all of the mundane tasks that are required to operate the business. In many cases it is the administrative functions or the customer service functions that need to be handled by someone other than the owner. The owner must be freed up to pursue more profitable tasks or the business will stagnate and eventually fail.
The problem is that it is not always cost effective to bring on another employee. Hiring a new employee is a big responsibility and a wrong decision can sink a small business. The new employee has to be able to earn his or her keep. The employer has traditionally been faced with a hard decision. When is the right time to hire a new person? For starters the company has to be able to pay the new employee for a full 40 hour work week, to include taxes and benefits. The company also has to commit to training the employee to perform the needed tasks. So some productive member of the team has to be sidelined while the new person is in training. A single bad hiring decision can stall the entire company.
The solution to this problem is virtual staffing. Virtual assistants come pre-trained in a variety of skills. They can handle any administrative function general secretarial work, to book keeping, and internet marketing functions. Virtual assistants, or VA's as they are called, tend to be stay at home mothers who chose to drop out of the corporate world to raise their kids. Now this pool of trained experienced workers can be hired by any business to work as many or as few hours as needed.
The cost savings of using a virtual assistant over a full time employee are significant. Virtual assistants are not paid by the hour. They are paid by the actual minute in which they are doing work for your company. Real employees take breaks, gossip, and surf the internet on the company time clock, virtual assistants do not. If the employer goes on vacation and business stops, then the VA costs the company nothing. Another cost advantage for virtual assistants is the client does not have to pay taxes, insurance or provide benefits for the VA. The staffing company takes care of all of that.
Real estate investors are a special class of entrepreneurs. They almost always start off as sole proprietors with no employees. Then as they begin to become successful they add administrative or marketing help. Nearly all real estate investors follow this path. According to Pittsburgh based real estate investor Josh Caldwell of Caldwell Holdings, "I could not run my real estate buying and selling business without my VA". That is why the American Real Estate Investors Academy is offering virtual staffing solutions to members and non-members alike. For more information, go to the club's website and click the virtual staffing tab.