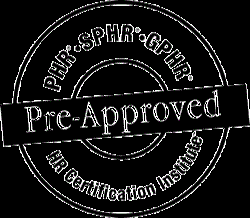 Data Facts is committed to assisting our customers in staying abreast of HR industry trends.
Memphis TN (PRWEB) December 23, 2013
In an effort to provide customers value-add service, Data Facts Inc—a nationwide provider of background screening and mortgage solutions—offers webinars that are eligible for HRCI credit hours.
"Data Facts is committed to assisting our customers in staying abreast of HR industry trends," explained Data Facts' Marketing EVP Lisa May. "We are happy to be able to offer these valuable webinars to our clients as well as other HR professionals within the community. The response has been very positive."
Data Facts partners with Cynthia Thompson, MBA, SPHR, to conduct the webinars. Cynthia is Principal and Founder of The Thompson HR Firm, LLC, a human resources consulting company in Memphis, TN. The Firm is an HRCI approved provider that specializes in strategic leadership. Cynthia is a senior human resources executive with more than twenty years of human resources experience concentrated in publicly traded companies.
Each webinar is offered monthly at no charge, and is geared toward high level HR professionals. Topics in 2013 have ranged from 'How to Communicate Effectively' to 'Decreasing Your Compensation Expense.'
HRCI (HR Certification Institute) credit is needed by HR professionals to maintain their PHR, SPHR, and/or GPHR certification. Each webinar provides 1 hour of HRCI credit to the attendees.
The program has had positive feedback from the attendees. "Thank you for offering these webinars," one attendee commented. "They are always informative. I do enjoy the presentations as they are given in a way that is easy to understand."
Data Facts plans on continuing to partner with Cynthia Thompson to offer these webinars monthly throughout 2014. Lisa May sums it up with, "we will always do our best to support our customers with learning opportunities. This is part of the Data Facts difference."
Interested parties can register for the next HRCI webinar here.
Since 1989, Data Facts has provided information you trust and rely on to make sound lending, hiring, and other business decisions. Data Facts' core divisions include, financial lending solutions for mortgage companies and background screening for employment, volunteers and students. We have a reputation for providing premier lending solutions that include, an Appraisal Platform, a variety of Verifications Services, Flood Certifications, Fraud Solutions and Credit Reporting. These solutions ensure that lenders close more loans faster and easier than ever.
Data Facts is one of only 2% of background screening companies that have achieved the gold standard of accreditation by the NAPBS. Our top of the line technology delivers information quickly, accurately and securely.
Data Facts has offices located throughout the United States and serves a wide variety of customers within the United States and Internationally. Data Facts is a 100% woman owned, diversified supplier.