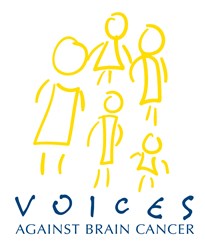 New York, NY (PRWEB) December 28, 2013
Voices Against Brain Cancer, an organization dedicated to brain cancer research and advocacy, responds to an article published by KFor.com on December 17th, which discusses a new treatment that is giving hope to brain tumor patients because of its proven success.
According to the December 17th article published by KFor.com titled "New treatment giving hope to cancer patients with brain tumors," Bonnie Naifeh, a brain cancer patient, received an early Christmas miracle after learning she was tumor free. She was initially diagnosed with a brain tumor after visiting her eye surgeon back in 2007. Since then, the tumor has resurfaced multiple times.
After the third diagnosis, her doctor Dr. Michael Sughrue with OU Medical Center gave Bonnie three options. She could do nothing, go through radiation or have brain surgery. Naifeh decided to have an endoscopic pituitary gland surgery.
Endoscopic pituitary gland surgery is an approach that is much less invasive, using a camera to go up the nasal cavity and removing the tumor through the nose. This gives doctors a full view of the brain tumor in comparison to more standard methods that give surgeons a much narrower view. The process "decreases the threat that the tumors will return and also provides a faster recovery."
Michael Klipper, Chairman of Voices Against Brain Cancer, an organization dedicated to brain cancer research and advocacy, is happy to hear of Bonnie's success story. "Oftentimes, when discussing this awful disease, all you hear are devastating numbers and statistics," he says. "However, Bonnie's story provides the rest of the brain cancer community with a glimmer of hope that there are other treatment options being developed that not only will get us closer to finding a cure but provide a much better quality of life as well."
VABC has a wide variety of initiatives in place for brain cancer research, awareness and support. The organization's research grants fund cutting-edge research programs that will have a monumental impact on the diagnosis and treatment of brain cancer. VABC currently funds research at several esteemed institutions such as Brookhaven National Laboratory, Cleveland Clinic, Columbia, Cornell, Duke, Harvard, Johns Hopkins, Memorial Sloan-Kettering and Yale, to name a few.
VABC's mission is to find a cure for brain cancer by advancing scientific research, increasing awareness within the medical community and supporting patients, their families and caregivers afflicted with this devastating disease.
For press inquiries, please contact: http://www.5wpr.com.
#####