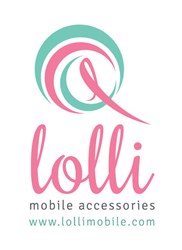 We realize that not everyone has an iPhone or Galaxy and these other devices deserve something cute as well.
Santa Ana, California (PRWEB) December 27, 2013
Lollimobile.com the premiere source for feminine mobile accessories with the widest selection of cute phone cases and top rated customer service announces the new inventory expansion of nearly 3000 new mobile accessories from cases to screen protectors and batteries. Lollimobile, previously the leading specialist in cute iPhone and Galaxy cases now expands their device offering to includes some of the top mobile phone brands from Blackberry to Nokia, and over 100 models.
Some of the new devices added to Lollimobile's selection include the all new Samsung Galaxy S4 and Galaxy Note 3 series, the Sony Xperia Z series, Amazon Kindle Fire series, Nokia Lumia series, Motorola Droid and Moto series, LG Optimus series, HTC One and EVO series, Google Nexus series, Blackberry Z10 and Q10 series and many other phones, tablets and laptops.
Lollimobile's founder Namanh Hoang says "We are excited to expand our inventory, especially when we've had so many request for years to offer cute mobile accessories for many other mobile phones on the market. We realize that not everyone has an iPhone or Galaxy and these other devices deserve something cute as well."
In addition to these new devices, lollimobile.com has also added accessories for the all new iPhone 5C, Galaxy S4 Active and iPad Air. Also, in addition to their traditional selection of phone cases, covers and screen protectors, Lollimobile has now added numerous cable and adapter accessories, docking stations, mobile bluetooth speakers, headsets, holsters and much more to their inventory. Lollimobile's hopes that these changes help to make it the premier source for all an any cute mobile accessories at the best prices with the best customers service in the market.
About Lollimobile.com
Lollimobile.com, founded in July 2012, Lollimobile.com is the ultimate online resource for cute mobile accessories. The website lollimobile.com carries over 3000 products for all major mobile phone and tablet devices from Apple iPhone to Samsung Galaxy. Lollimobile.com offers accessories from cute phone cases to speakers, screen protectors to docking stations, speakers and much more. With some of the most competitive prices on the Internet today, Lollimobile.com keeps costs low for consumers while providing an easy, service oriented shopping experience. The idea is to not only bring the largest selection from all around the world but also to offer the best customer service through their "Love it guarantee" which offers no questions asked returns. Visit http://www.lollimobile.com to learn more.