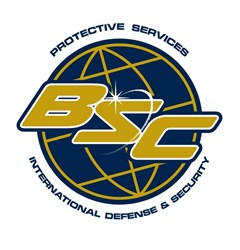 On behalf of everyone at Bryant Security Corporation in South Florida, we wish you and your family a safe and happy Holiday Season. Please take safety seriously, and enjoy your families!
Miami, Fl (PRWEB) December 23, 2013
The Holiday season is in full force. Days away from Christmas and New Year's, a popular time to gather with family and friends to soak up the yuletide cheer. Like most times during celebration, caution and awareness are crucial to a happy holiday experience. Miami professional security company, Bryant Security is wishing clients and communities a safe and happy holiday season by issuing the top five safety tips to remember this holiday season.
"On behalf of everyone at Bryant Security Corporation in South Florida, we wish you and your family a safe and happy Holiday Season. Please take safety seriously, and enjoy your families!" Shay Ben-David, President at Bryant Security Corporation.
Top 5 Safety Tips During the Holidays:
No Drinking and Driving: Seems obvious enough, but Christmas and New Years are big alcohol consuming holidays in America. Never drink and drive. Call a taxi service or have a designated driver. Most major intersections will have DUI checkpoints in South Florida, with an increase in DUI patrol cars.
Smoke Alarms: Smoke does not wake people up but puts them into a deeper sleep. Smoke, not flames, causes the majority of fire deaths and the smoke given off by some furnishing materials becomes toxic in the air and can kill very quickly. A working smoke alarm reduces the risk of death in a fire by nearly 50 percent.
Christmas Trees: Real Christmas trees should be placed securely in a sturdy base filled with water. Metal stands can easily tip over causing trees to dry out and become flammable. Check the water level daily. If choosing an artificial tree, make sure it has been pre-treated to increase flame resistance. Keep the tree away from candles, heaters, fire places or other heat sources and never burn a real tree in the fire place.
Christmas Lights: When purchasing Christmas lights, be sure you have the proper lights for indoor or outdoor usage. All lights must have a safety standard or UL label identifying that it has passes all safety standards. If you are using lights from previous years, inspect them for breaks or cracks. If there are cracks or breaks, throw them out. Keep outdoor electrical connections above ground and out of puddles. Never use indoor extension cords outside and don't overload electrical sockets.
Candles: If you use wax candles, be sure to keep them out of the reach of children and pets. Place candles at least 3 inches apart and keep them away from drafts and vents. Use the appropriate candle holder with a firm, level, and heat-resistant base to prevent them from falling over. Extinguish the flame if it comes too close to the holder or container and do not burn a candle longer that the manufacturer's recommendations. Most importantly, always extinguish all flames before going to bed or leaving your home.
For more tips on how to keep you and your loved ones safe this holiday season, log onto BryantSecurity for more info.
About Bryant Security
Bryant Security is one of South Florida's most established and well diversified security companies. Providing South Florida guard services armed and unarmed in the Miami-Dade and Broward Counties, this family-owned and operated business has proudly served and protected the community, property and people since 1985.
Offering innovation, quality, professionalism, resourcefulness, experience and flexibility, this makes Bryant Security the security services industry leader of South Florida. Mandating skilled manpower, teamwork, expertise, specialty knowledge and trained security officers to demonstrate precise and flawless conduct at all times. From executive level protection to CCTV Camera and Entry Systems, they demand the very best. Each protection task private or public that their protection officers undertake calls upon their extensive training which focuses on ensuring the security and safety of your company, property and staff.
When you select Bryant Security you are ensuring that your facility will enjoy the highest possible degree of Miami professional security. Their management team consists of hands-on leaders who will work directly with you in planning and implementing your campus' security and contingency planning needs. BryantSecurity.com or 305-405-4001.