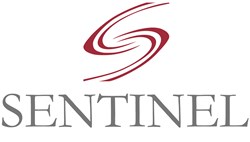 These reforms will enable Sentinel to work with them bringing investment, innovation, and freedom to deliver in ways previously denied.
Irvine, United States (PRWEB UK) 7 January 2014
Sentinel Offender Services, a national provider of offender management services, including probation, electronic monitoring and financial recovery, is proud to have made the short list of potential providers from over 800 organisations (domestic and international) that participated in the Transforming Rehabilitation competition being held by the Ministry of Justice, United Kingdom.
It was announced on December 19 that Sentinel, along with 29 other organisations, has met demanding requirements to progress to the next phase of the competition. The successful organizations will supervise, in the community, 275,000 low-and medium-risk offenders throughout England and Wales.
Bob Contestabile, Chief Executive Officer of Sentinel Offender Services said, "We feel privileged to have the opportunity to participate in such a revolutionary rehabilitation effort. We look forward to working closely with the Ministry of Justice in tackling the issue of reducing recidivism in communities and throughout the UK."
This ground breaking reform will enable a wide range of organisations to work together to supervise, in the community, released prisoners and Court-ordered offenders to protect the public and to reduce reoffending.
CEO Bob Contestabile agreed, "These are goals that Sentinel has been honored to achieve for the past 20 years in the US, and we are excited by the potential to join with our UK colleagues to enable more offenders to become upstanding citizens of their communities in the UK."
Chris Grayling, Secretary of State for Justice, stated, "Not only does this competition usher in a fresh and innovative way of rehabilitating offenders—it also shows the Government doing business differently."
Law Enforcement and Local Government agencies have been successful in significantly reducing the incidence of crime in the UK over the past 20 years. However, persistent offenders continue to offend and are trapped in a revolving door of short prison sentences and petty crime. Of the crimes committed each year in England and Wales, 600,000 are committed by previously convicted offenders.
This high rate of recidivism blights local communities, businesses, and hardworking taxpayers who suffer the consequences of the high crime rate and the costs of law enforcement and imprisonment.
David Griffiths, Managing Director of Sentinel Offender Services Ltd. said, "There is no doubt that many Probation colleagues have worked tirelessly to deliver better services. These reforms will enable Sentinel to work with them bringing investment, innovation, and freedom to deliver in ways previously denied. I am confident that together our common professionalism, experience, and commitment to community rehabilitation will enable more offenders to turn around their lives."
Griffiths continued, "No one individual or organisation is capable of achieving this vision on their own, and we are keen to hear from all individuals and organizations in England and Wales who may want to join with us in this cause."
The Transforming Rehabilitation competition will continue through next year with contracts being awarded and deployment expected in early 2015.
Sentinel Offender Services, a privately held company, celebrated 20 years in community offender services in December 2013. In the two decades since its inception, over 500,000 offenders have participated in programs designed to reduce reoffending, protect the public, and deliver the sentence of the Court.