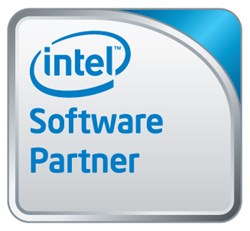 (PRWEB) December 24, 2013
Tablets with Intel® Atom™ processors are providing enriching new user experiences. Whether it's a new Android* or Windows* 8 tablet, the Intel Atom processors empower lightning-fast Web browsing and app loading, long-lasting browsing and vibrant visuals for an interactive, immersive user experience.
Consumer-oriented apps for these new tablets provide exciting new ways to enhance the user experience. The following are some of the featured apps that make new Android* or Windows* 8 tablets with Atom processors more engaging and fun.
abcNotes Provides a New Twist on Traditional Note Taking
New Android* tablets provide a portable platform to help manage life's details with abcNotes. This useful app merges the familiarity of the traditional sticky note with digital convenience. Featuring 88 attractive fonts, 45 varieties of note skins, 27 fun badge designs and 115 icons, it's a great organization and reminder tool.
A Better Desktop Experience with Koi Live Wallpaper
Koi Live Wallpaper a fun app that transforms the user's home screen into a window overlooking a peaceful koi pond. Featured on new Intel Atom tablets for Android*, users can customize their desktop ponds by changing the background, selecting the type and number of fish and adding decorative details like lily pads.
Enhance the eBook Experience with KITABOO* eBook Reader App
The KITABOO* eBook reader app featured on Android* tablets provides a powerful new interactive experience for eBooks. It supports multiple formats including audio, video, documents, HTML fi les and image slideshows. Rich annotation features allow users to create and save audio, video and text notes with highlights. Users can search for content both within the book and in the entire library of books.
These and other consumer apps featured on Android* or Windows* 8 tablets with Intel Atom processors provide a new way to shop, work and play wherever you may be. The powerful processing speeds and longer battery life, combined with interactive controls, mobility and high-resolution displays make these tablets fun and powerful tools.
To learn more visit: http://software.intel.com/pams/tablet
To become an Intel Software Partner visit: http://www.intel.com/partner
Intel, the Intel logo and Intel Inside are trademarks of Intel Corporation in the U.S. and/or other countries.
*Other names and brands may be claimed as the property of others.