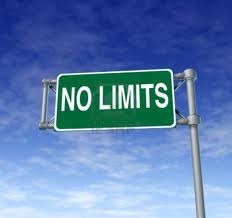 Make a detailed plan. Success doesn't happen arbitrarily
Los Angeles, CA (PRWEB) December 30, 2013
Is raising money in 2014 a New Year's Resolution? Whether for business or personal reasons, You've Got Funds has tips on how to succeed at Crowdfunding.
Like any other New Year's Resolution, it is important to set achievable goals. When considering a financial goal, it needs to be a realistic amount with a budget breakdown. Many potential donors will not contribute if they do not believe the amount asked for is attainable. Make sure to include any costs associated with the rewards offered on the campaign. This might include product manufacturing, shipping, etc.
Make a detailed plan on how to achieve the financial goal. Success doesn't happen arbitrarily. Grab a calendar and set target dates and activities. Determine the pre-launch details such as building a crowd, gathering pictures and videos and starting a social media campaign. Every week during a Crowdfunding project should include a different focus. This could be project updates, background on team players, long range goals, or celebrity endorsements.
Give some serious thought to the rewards offered. Look for the most creative and outrageous ways to thank supporters. Is the item available for pre-sale? Invitations to a Wrap party? Autographed pictures or scripts? Treasure Hunt for donors? Make sure that as soon as the crowdfunding project ends, the next phase of reward distributions should be starting.
Don't stop believing… Stay disciplined and keep focus on the project at hand and what the funds raised will be used for..
For more information about You've Got Funds and their services, visit http://www.youvegotfunds.com or contact David Sperling at 818-569-3013