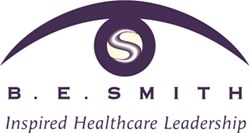 Bob brings a wealth of hospital experience to this position and is committed to making physician, patient, and employee satisfaction a high priority. The Board is confident that he will be a good fit for our organization and our community.
LENEXA, Kan. (PRWEB) December 24, 2013
The Board of Trustees of Newman Regional Health in Emporia, Kan., has appointed Robert (Bob) Wright as the hospital's new chief executive officer. Healthcare executive search firm B. E. Smith conducted a national search which resulted in more than 100 applicants. B. E. Smith presented a panel of six highly-qualified candidates to Newman Regional Health's search committee. The committee conducted interviews with five of the six finalists and elected to move forward with Wright and one other candidate. Both executives underwent two full days of on-site interviews with Lyon County Commissioners and Newman Regional Health's Board, medical staff, senior management, department directors, and staff. Following a thorough evaluation from the interview process, Wright emerged as the unanimous choice by the Board. He will assume the responsibilities before February 1st, taking over for John Rossfeld who has been serving as interim hospital CEO since July, 2012.
Board Chair Deanne Korsak shares the Board's enthusiasm, "Bob brings a wealth of hospital experience to this position and is committed to making physician, patient, and employee satisfaction a high priority. The Board is confident that he will be a good fit for our organization and our community."
Wright has 26 years of healthcare experience as a chief executive officer and chief financial officer. His most recent positions include serving as the interim CEO of Regional General Hospital in Williston, Fla; CEO of Kindred Hospital Peoria in Peoria, Ill; CEO of Ingham Regional Medical Center in Lansing, Mich.; and CEO of Bay Regional Medical Center in Bay City, Mich. He has significant experience in rural healthcare, having served as chairman of the board of the Northeast Michigan Hospital Association for 10 years. Eight of the 10 hospitals in the association were Critical Access facilities, making his primary responsibility to understand and communicate the concerns and needs of rural hospitals. While he was CEO at Ingham Regional Medical Center, he served as a board member on their Critical Access Hospital for five years.
"Newman Regional Health was seeking a senior healthcare executive with experience leading financial and operational strategy in rural hospitals and a proven track record of building strong physicians partnerships," said Mark Madden, senior vice president of executive search for B. E. Smith, the healthcare executive search firm who conducted the nationwide CEO search for Newman Regional Health. "Bob's healthcare experience and leadership style were a perfect fit and will continue the organization's focus on providing a high quality care to the community."
Wright received his Master in Business Administration and Bachelor of Science Degree in Management and Administration from the University of Indiana in Bloomington. He has a strong financial background as he is a fellow in the Healthcare Financial Management Association (HFMA) and is a certified public accountant (CPA).
Wright's full resume can be found on the hospital's website, http://www.newmanrh.org. Plans for a community welcome reception are underway and will be announced at a later date.
About Newman Regional Health:
Newman Regional Health is committed to providing high quality healthcare to the people of Lyon County and the surrounding communities. For more than 90 years, Newman Regional Health has expanded to meet the needs of a growing community. Centrally located within the city of Emporia, Newman is a governmental entity operated on a not-for-profit basis. Newman Regional Health remains a local hospital, owned by the people of Lyon County, and governed by a Board of Trustees made up of community leaders. Newman Regional Health is a teaching hospital and is home to the ESU Newman Division of Nursing. To learn more, visit http://www.newmanrh.org.
About B. E. Smith:
Founded in 1978, B. E. Smith is a full-service healthcare executive search firm and a top-ranked provider of senior-level leadership services including Interim Leadership, Executive Search and Management Consulting. Veteran healthcare recruiters and regional healthcare experts partner with each client to create customized solutions. B. E. Smith's proven methodology has resulted in the recent placement of more than 900 leaders into healthcare organizations worldwide. The firm utilizes a comprehensive sourcing strategy incorporating the latest marketing techniques, association partnerships, social networking and one of the largest database of skilled senior-level healthcare executives in the industry to deliver immediate results in today's complex healthcare environment. For more information, visit BESmith.com or call 855-254-8261.