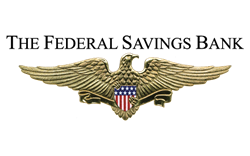 Stimulus spending, known as quantitative easing, will be reduced to $75 billion per month beginning the first month of 2014.
Chicago, IL (PRWEB) December 23, 2013
Immediately following the conclusion of their meeting, Federal Reserve officials announced on December 18th that the central bank will begin to taper its stimulus spending by $10 billion per month. The Federal Savings Bank reminds borrowers who have been enjoying a low rate mortgage, this news will likely impact mortgage rates next year.
Under its current rate, the Fed is purchasing $85 billion in U.S. Treasury bonds per month in an effort to keep interest rates low and encourage economic growth. Since the economy has shown major signs of improvement, including the November employment report, Fed officials believe it will soon be able to sustain growth on its own going forward.
Economic improvement
Stimulus spending, known as quantitative easing, will be reduced to $75 billion per month beginning the first month of 2014. Fed officials have previously stated they would not begin to reduce spending until unemployment reached 6.5 percent or lower and inflation was above 2 percent. While neither of those goals have been met, there are signs the economy will meet them next year.
According to the November jobs report released by the Department of Labor, the unemployment rate dropped to 7 percent, down from 7.3 percent from the previous month. Additionally, 204,000 non-farm payroll jobs were added to the economy, a sign of progress Fed officials were hoping to see. Many economists are pleased by the decision, as the rate of spending by the Fed is unsustainable in the long run and has kept mortgage rates artificially low.
The tapering of QE3 was to be expected as the Federal Reserve hinted in December 2012 that it would being tapering its asset repurchase program. Unemployment is at 7.0% down from 7.3% from the month before, and 3rd quarter GDP posted an impressive quarterly growth rate of 4.1%. The time is certainly now for the Federal Reserve to begin cutting its stimulus package because while the economy has improved the policy has been expensive" says Nick a banker at, The Federal Savings Bank.
"I think it logically, this is what they had to do," David Kelly, JP Morgan Funds' managing director, told CNBC on December 18th. "If you look at what's happened this year, the unemployment rate has come down to 7 percent. We've got housing starts over a million units. We got the S&P 500 up 25 percent. In this economy, you have to pull back from the most extreme monetary policy in a century. So I think it's overdue. I'm glad to see it."
Mortgage rates
One effect of the taper will be on borrowers. Mortgage rates are likely to rise as the Fed decreases its bond-buying, with some economists guessing the rate for a 30-year fixed mortgage will rise above 5 percent. This time a year ago, interest rates averaged 3.36 percent. However, as the housing market has improved significantly over the last year, with home prices and sales growing quickly, borrowers will likely be able to absorb higher interest rates. The Federal Savings Bank consistently reminds its prospective loan applicants that obtaining a mortgage in 2014 will probably be more expensive due to increasing rates.
Contact the Federal Savings Bank, a veteran owned bank, to find a low rate mortgage.