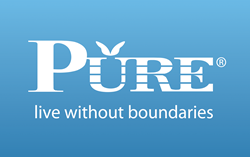 Kana's success with PURE Rooms proves there is demand for a hypoallergenic room-type when travelers are made aware of it.
Buffalo, NY (PRWEB) December 26, 2013
Kana Hotel Group, an award-winning development and management group, is doubling down on its investment in hypoallergenic guest-rooms from PURE Solutions.
Given Kana's success with PURE Rooms to date, this investment appears to be a safe bet.
PURE's allergy-friendly hotel rooms are treated to remove 99.9% of the environmental irritants that are harmful for asthma and allergy-sufferers, providing them with a more comfortable stay and a better night's sleep. Demand for these rooms is high at all 3 of Kana's Embassy Suites hotels currently offering them, pushing the company to triple its inventory of PURE Rooms at properties across the South.
A second phase of PURE Room installations demonstrates Kana's commitment to promoting health and wellness for its guests.
"We have been so pleased with the occupancy we've seen for PURE Rooms at our hotels," said Kevin Mahoney, president of the Kana Hotel Group. "Health and wellness is an increasingly important concern for our guests and we want to provide them with the highest quality rooms."
CEO of PURE Solutions, Brian Brault, praised Kana's efforts in promoting awareness about PURE Rooms for smart, healthy travel.
"Access to an allergy-friendly environment is significant to the wellbeing of many people, although they may not know their options when they are away from home," he said. "Kana's success with PURE Rooms proves there is demand for a hypoallergenic room-type when travelers are made aware of it."
The list of Kana properties adding PURE Rooms include the Hilton Garden Inns in Abilene (TX), Greenville (SC), Charlotte/Mooresville (NC) and Smyrna (GA), as well as the Courtyard by Marriott North Little Rock (AR) and the Springhill Suites by Marriott Ridgeland (MS). All PURE Room installations are slated for completion by the end of the year.
About Kana Hotel Group
Kana Hotel Group was founded in 2003 with a clear and concise mission of strategically developing and managing quality branded hotel assets. Kana has established itself as a premier franchisee and operating partner amongst the top industry brands, delivering maximum returns to its investment partners and property owners. Since its inception, Kana has consistently delivered on these commitments and built lasting relationships with its partners, lenders, associates and guests. Kana's success is evident in its operating results and the numerous awards its properties have won year after year. For more information on Kana Hotel Group, please visit their website at http://www.kanahotelgroup.com.
About PURE Solutions
PURE Solutions utilizes state-of-the-art purification technology to create allergy- friendly environments that are 98-100% free of viruses, bacteria and other harmful airborne particles. Each PURE Room is comprehensively treated to remove allergens and irritants from all hard surfaces, fabrics and air. In addition to providing allergy-friendly guestrooms and conference centers at more than 300 hotels nationwide, PURE also offers air-purifiers, bedding encasements and a variety of other hypoallergenic products for home. To learn more about the PURE process and products, please visit their website at http://www.pureroom.com or reach out to Jeff Laster at jlaster(at)pureroom(dot)com