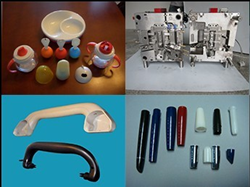 (PRWEB) December 24, 2013
Wuxi Glory Plastics has recently announced its collection of injection moldings. According to the CEO of the company, Wuxi Glory Plastics is now planning to introduce the ARBURG high-speed injection molding machine. Also, the company has launched a special offer on all its high quality products to celebrate the coming new year. All consumers can enjoy discounted prices before January 28, 2014.
The CEO explains, "We are happy to introduce the new machine. As a matter of fact, the ARBURG high speed injection molding machine is among the world's latest equipment. It ranges with clamping forces of between 125 and 5000 kN and the corresponding peripherals are used in the production of plastic parts for communication and entertainment electronics, for the automotive sector, for medical technology and so on."
Wuxi Glory Plastics understands that it still has a long way to go, although it has now become one of the industry leaders on the market. That is why the company's officials often communicate with worldwide customers as well as top experts.
More importantly, the officials are so modest that they keep learning from others and introduce many of the world's most advanced mechanical equipment at times.
About Wuxi Glory Plastics
Wuxi Glory Plastics specializes in developing and manufacturing of custom molded plastic product by taking advantages of the relatively low labor costs in China. It has most experienced workers in China. If you're looking for product design, engineering, prototyping, and mass production, Glory plastics can always find a solution for you. For more about our products and services, please visit: http://www.plastics-molding.com.