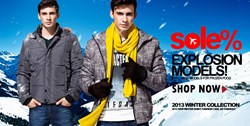 (PRWEB) December 26, 2013
Skmen.com is a famous company offering various kinds of pretty cell phone accessories. Recently, the company has released a new assortment of high quality iPhone 5 hard cases for worldwide customers. All clients can enjoy the discounted prices before January 12, 2014.
"We are proud to release the new products for clients from around the world. We have thousands of international customers. A lot of them have been supported us for several years. Inspired by that, we have determined to create more high quality products in the coming 2014. It is a wise choice for customers to visit our one-stop online shop before making any decision," the CEO of the company states happily.
Then he continues, "All cases from our company are made of high quality materials. As everyone knows, a case is very useful when it comes to protecting cell phones from harsh environments. Our iPhone 5 hard cases are specially made for those who want their phones safe and special."
Along with beautiful iPhone 5 hard cases, the company also offers a huge selection of men's and women's clothes at its online store: cheap men's shirts, men's outwear jackets, wedding dresses, evening dresses, prom dresses Chinese traditional clothes, and so on.
About Skmen.com
Skmen.com, a China-based company founded in 2009, is one of the leading suppliers of men's and women's high quality clothes. Also, it offers pretty cell phone accessories. The company has more than 5000 customers from every part of the world, and a lot of its products are popular on the global market.
For more details, readers can visit http://www.skmen.com/product-iphone-5-accessories-010001.aspx.