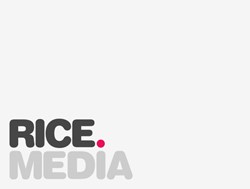 Tablets are a hot topic of conversation.
Birmingham, West Midlands (PRWEB UK) 31 December 2013
Leena Marsh, Studio Manager at Ricemedia said: "It's impossible to ignore the launch of the iWatch, as well as prescription Google Glass. Gaming will be taken to the next level through cyber-physical systems and the 'humble' Tablet is set to dominate the world of computing. It's exciting times!"
Wearable technology that can track eye movement may have once sounded like science fiction, but the reality of it is, in 2014, these will be the gadgets of choice for professional, recreational and personal use.
"Tablets are a hot topic of conversation at the moment. The rise in their popularity has seen people swerve the traditional PC in order of their portable, lightweight counterpart.
"Some restaurants in Japan are already trialling 'Tablet Table Service' so maybe one day, the Tablet will replace the Waiter all together" Leena continued.
Google have been developing a 'hybrid' Chrome app and next year, Ricemedia are expecting an update on Google Dart that will potentially replace Javascript.
Leena said: "The impact this update will have on development time is astounding. It will make building, delivering and deploying apps much more of a fluid process."
Ricemedia have also predicted the following changes:

Availability of high-speed in-flight internet which means you can stream Netflix and other services
The rise in real-time marketing
The use of social media as a useful tool, rather than a bad habit
The merging of SEO, MARCOM and PR departments
For more information on Ricemedia and the digital services they provide, visit their website: http://www.ricemedia.co.uk.
-Ends-
For further information on the story and to access supporting imagery, please contact:
Leena Marsh, Studio Manager, Ricemedia
Email: leena(at)ricemedia(dot)co(dot)uk
About Ricemedia
Ricemedia are an award-winning Digital Marketing Agency based in Birmingham. For over a decade they have offered Web Design, SEO, PPC and APP creation to a wide range of industries, compiling an impressive list of clients including ATS Euromaster, GVA and Aston University.