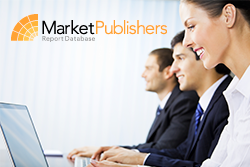 London, UK (PRWEB) December 24, 2013
Globally, the LNG industry is expected to attract nearly USD 500 billion capital investments through to 2020, driven by 125 new projects and 20 capacity expansions. Asia Pacific and North America are expected to drive LNG investments in the short and medium term. Asia Pacific LNG demand continues to increase robustly, largely driven by new entrants and developing economies. Therefore, the industry scope keeps on widening rapidly from pole to pole, offering huge investments and large supply opportunities for global LNG suppliers. Furthermore, with high prices of LNG and lowered demand from Europe, the US is encouraging traders and suppliers globally to target Asian buyers.
The LNG imports are likely to remain weak during the near term future due to higher LNG prices and lower GDP growth rates. The European LNG imports are set to decline to 43.2 million tonnes by 2014. However, beyond 2016, the availability of the US and Australian LNG supplies, overall economic recovery, and emergence of new import markets will restore and even drive up LNG demand. As a result, Europe's LNG imports are expected to increase and stand at nearly 104.5 million tonnes in 2020, driven by nuclear power phase-out decision and growing gas-fired power stations.
New research report "Global LNG Capital Investment Analysis and Outlook to 2020 - Widening Industry Scope Offers Huge Investment and Business Opportunities" elaborated by LNGAnalysis has been recently published by Market Publishers Ltd.
Report Details:
Title: Global LNG Capital Investment Analysis and Outlook to 2020 - Widening Industry Scope Offers Huge Investment and Business Opportunities
Published: December, 2013
Pages: 144
Price: US$ 4,000.00
http://marketpublishers.com/report/finance_services/investment/global-lng-capital-investment-analysis-n-outlook-to-2020.html
The report examines the worldwide LNG industry, focusing on the global LNG capital expenditure outlook for the world's 60 countries as well as global LNG capital expenditure outlook by region and by type through to 2020. The report thoroughly discusses the major 10 investment trends expected to shape the global LNG industry in the long term, sheds light on the key restraints and drivers of investment in each of the 50+ LNG marketplaces. Details of 125 planned projects, including current status, ownership, operator, Capex, construction, and likely start up, are included. The emergence of the global LNG industry over the medium-and long-term future is closely examined. The report also offers an in-depth analysis and outlook of FLNG Capex by type, region and country up to 202. The study concludes with an outlook for worldwide LNG supply, demand, capacity, trains, trade, and competition to 2020.
Key companies discussed include: Excelerate Energy LLC, GDF Suez, Petroleo Brasileiro SA, Exxon Mobil Corporation, INPEX Masela Ltd, Royal Dutch Shell Plc, Kuwait National Petroleum Corporation, CE FLNG LLC, Petroliam Nasional Berhard, and Pangea LNG BV.
Reasons To Buy:

Take strategic investment decisions by means of using detailed assessment, analysis and forecasting of LNG opportunities the world over.
Understand the risks and potential of investing in Emerging Asian, East African, Latin American and North American LNG markets.
Spot prospectus projects in the developing floating LNG sector among a number of projects being proposed and scrapped.
Scout out which markets offer the top investment prospects in the short run and which markets will attract investments in the medium-and long-term future.
Be ahead of competition by understanding key industry players' planned capital investments and business strategies.
Make M&A decisions by deriving market share information and uncovering the latest up-to-the-minute news.
More new market research reports by the publisher can be found at LNGAnalysis page.