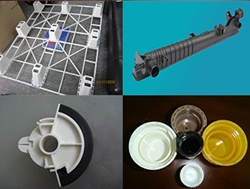 (PRWEB) December 26, 2013
Wuxi Glory Plastics is a famous China based injection molding company that provides various kinds of plastic products online. Recently, the firm has released its latest assortment of tamper-evident plastic closures and caps, and launched a special offer on its new products.
According to the CEO of the company, the fresh closures and caps are especially made for the global market. Now, all of them are offered at discounted prices, up to 33 off. The deadline of this promotion is January 10, 2014.
"We are happy to unveil these products. We launch the special offer to attract more international customers. All consumers can enjoy the current discounts. In addition, our specialists have communicated with some of the customers. We want to strengthen the relationship with our clients and get a good knowledge of custom needs and requirements. In 2014, we will create more customer-oriented products," he says.
As one of the leading suppliers in the global market, the company knows the benefits of high quality and affordable products. It regards the promotional discount program as an important way to popularize its high end product. To bring more convenience to its website visitors, the company has already updated their website with the easiest buying process.
About Wuxi Glory Plastics
Wuxi Glory Plastics specializes in developing and manufacturing of custom molded plastic product by taking advantages of the relatively low labor costs in China. It has most experienced workers in China. If you're looking for product design, engineering, prototyping, and mass production, Glory plastics can always find a solution for you. For more about our products and services, please visit: http://www.plastics-molding.com.